What is the Best Garage Door Opener For You?
Some home construction styles not only incorporate an attached garage but also use the additional build space above and next to the garage as areas to create additional living space. Living space that is located directly adjacent to the garage can create unique challenges regarding insulation and noise control. Opening and closing the garage is arguably one of the loudest activities that takes place in the garage on a regular basis. If your garage door opener ratchets loudly or screeches along the driveline as it opens your door, much of that sound likely reverberates through your living space and interrupts your sleep, family time, or in-home serenity.
Whether you're replacing an existing garage door system, or you're starting from scratch on a new home, you have an important decision ahead of you. Should you choose a belt-driven or chain-driven garage door opener?
Belt-Driven Garage Door Openers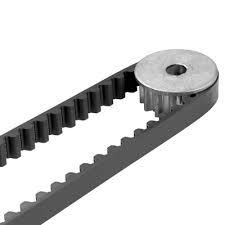 Belt-Driven Openers are the most luxurious option because of their sleek design and almost silent operation. The belts are typically made from fiberglass, steel-reinforced rubber, or polyurethane. This belt moves the trolley that is linked to the J-arm, which raises and lowers the garage door. The material in the belt is designed to minimize the number of vibrations that occur when it is moving the door, making the process almost perfectly silent without the metal on metal clanking.
Belt openers are an especially good choice if you need to open your door frequently or late at night. A loud opener won't be much of a problem at 5 PM, but if someone needs to come home at 1 AM, it will wake the entire house up. Thus, the greater the potential for lost sleep or focus, the more important it is to get a belt drive.
So, what's the catch? Well, one thing to be aware of when you start looking into getting a belt-drive garage door opener is that they usually cost more than other kinds of openers. With such a big decrease in the sound your garage door will be making, though, it will be worth putting the extra cash into it.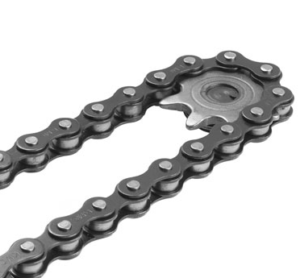 Chain-Driven Garage Door openers
Chain-driven garage doors are the oldest opener style available. Similar to a bicycle chain, the chain-driven system uses a chain to lift and lower the garage door. The biggest pro of chain-driven garage doors is they are reliable, so they continue to be a strong garage door opener style.
The largest drawback of chain-driven garage door openers is that they're noisy! Because they're moving metal against metal, you will definitely be able to hear the garage open and close. While this may not be a big deal when you're in the garage, you should consider the rooms of your home that surround the garage. If there are any bedrooms or an office next to or above your garage, you might be better off selecting a belt vs a chain garage door opener.
Ready For A New Opener?
No matter what your garage door opener needs are, Access Garage Doors has the solution for your home or business. We hope this post has been helpful in explaining the differences between belt vs chain garage door openers, but if you still have questions, our team is standing by to answer your questions.
Click for More: Garage Door Lube
https://accessdoorcompany.com/wp-content/uploads/2020/09/Garage_door_openers.jpg
1080
1920
AGD
/wp-content/uploads/2022/02/Access-Garage-Doors-New-Logo.png
AGD
2020-09-08 12:59:59
2020-09-15 18:05:48
Belt-Driven vs Chain-Driven Garage Door Openers