Access Garage Door Company FAQs
Question: How much does a garage door spring cost?
Answer: Access Garage Doors provides customers many different types and sizes of garage door springs including extension and torsion springs. Contrary to popular belief all springs are not the same. Due to the variations of garage doors springs, it is recommended that springs are engineered and priced onsite by professionals due to the extreme amount of tension they are under. In 2023, Most residential garage door system springs will typically cost anywhere from $150 to $240 plus potential service trip and hourly rates. Call one of our Access Garage Doors locations to get your A+ spring repair today or book a repair online now.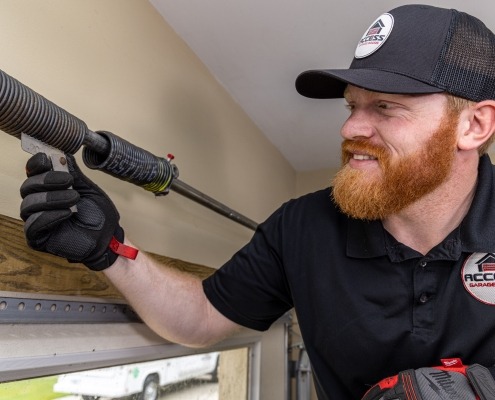 Question: How much does it cost to replace a garage door electric opener?
Answer: Access Garage Doors repair professionals supply customers many different types and sizes of garage door electric openers. Our openers are available in different power ratings to allow for use on light weight doors to extremely heavy garage doors. Nowadays we have many different convenience standard features and optional accessories available including an app that will enable you to monitor and operate your garage door from most anywhere. Access prides itself on always offering repair versus replace options. In 2023, Replacing a residential electric garage door opener will typically cost $545 to $1,005 with professional installation included. When your clicker, is giving you problems, call the pros at Access Garage Doors near you!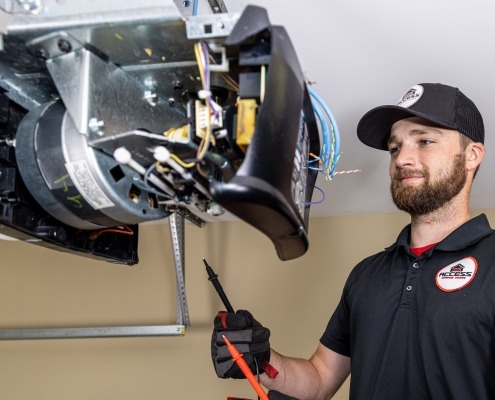 Question: How much does it cost for a residential garage door service call including a repair?
Answer: In the garage door industry there are many different service charge formats being used.
Buyer beware of Low Service Quotes!
Some companies choose to offer a low price to quote such as $29.99. If it seems to be too good to be true then it probably is. These operations typically over charge on parts to make up for a lower service call. They will also have hidden fees for basic tasks associated with a repair. Not that we have anything against commission, but the technicians can often be biased in their recommendations and take advantage of the customer when you combine low entry quote formats with a commission paid technician. Not all technicians that use this format are dishonest. Our advice is to ask more pricing scenarios at the time of order.
In 2023, A typical residential garage door service call with a seasoned and reputable company will cost $125-$250 depending on the area and the included services. At Access, we find it's best to set rates based off of job trips and hourly time invested. This way the customer is able to expand the scope of work they would like the technician to do while also maintaining our minimums and avoiding any kind of biased ulterior motives on behalf of the technician. Our garage door repair rates are typically $125-$175 up to one trip and up to a 1 hour with a 1 hour minimum and include a full inspection, regular Access Lube & Tune (tm symbol) and a full safety check. Access believes in treating customers with the honesty and integrity they deserve. Give one of our locations a call or book a repair online now.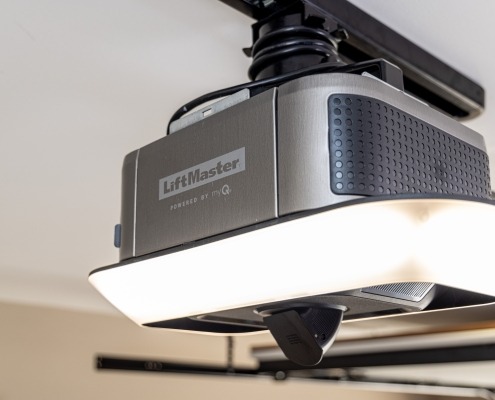 Question: How much does it cost to replace garage doors?
Answer: Garage Doors have evolved substantially over time. In 2023, the replacement of 2 single-car residential garage doors will typically range from $5,400 to $9,110. Replacing one double-wide residential garage door will typically range from $4,445 to $7,945. Of course, these prices could be more affordable if downgraded to contractor-grade doors that Access Garage Doors locations has in stock.
Nowadays most garage doors that are installed, are custom. The word custom in relation to garage doors does not equate to added cost or expense. It means you get to design your garage doors the way you want and Access takes care of the rest. Pick your material, color, design, windows (lites), insulation grade, hardware and track trajectory. Our design specialists will assist you with every step during our free onsite estimate while utilizing our rolling showroom. Just give your local Access Garage Doors a call or book online now. Not ready to speak to someone? Try out our free visualizer quote service. Answer some basic questions and we will provide you with a visual rendition of what Access is capable of along with a price.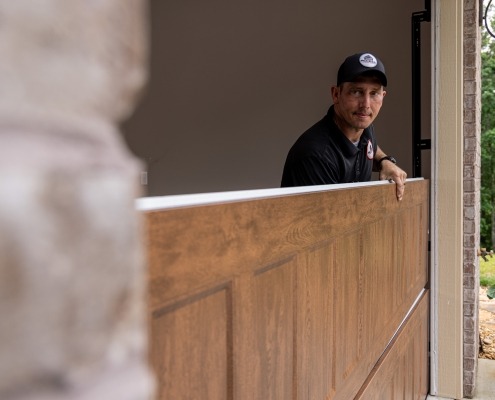 Question: What is the red rope or cord hanging from my garage door with a handle on it?
Answer: The red handle and rope hanging from your garage door system is typically an emergency device to disengage the door system from the electric opener system. To prevent injury or damages, we never recommend use this unless it is an emergency. When disengaging the door, there could be damaged system components and this could cause a very dangerous situation for you and your loved ones. Garage doors have a tremendous amount of pressure on them and the emergency pull cord being released could cause bodily harm and property damage. Call a professional tech at one of the Access Garage Doors locations and ask for same-day service.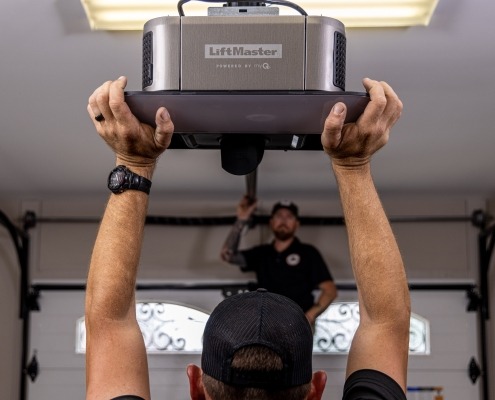 Question: How can I adjust garage door springs?
Answer: It is not recommended to adjust garage door springs unless you are a trained and possibly even certified garage door technician. Spring systems and other components that work in association with them can cause major bodily harm and property damage. Call an Access Garage Doors location to get professional service and repairs same day in most cases.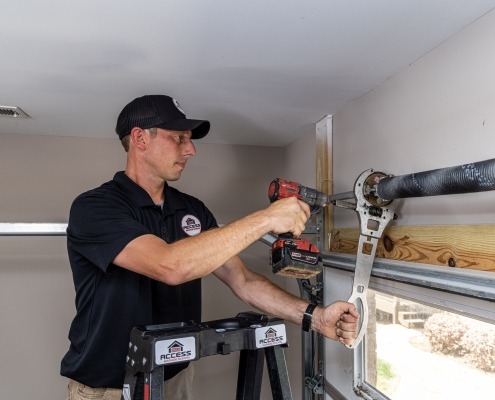 Question: Who do I call for garage door repairs and installation?
Answer: Well that's easy! Call Access Garage Doors… Access Made Easy!
See a list of Access Garage Doors locations near you.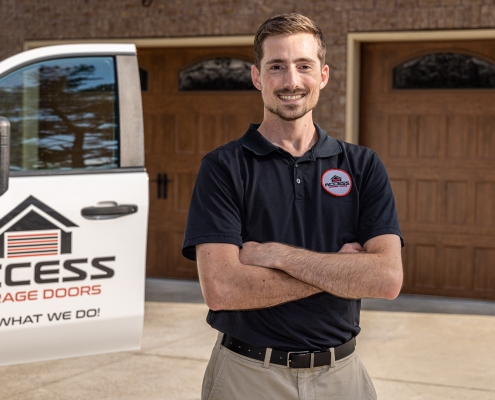 Question: How to fix the garage door opener sensors at the bottom of my door?
Answer: In 1993, Underwriter Laboratories (UL) started requiring that all garage door openers have sensors that could be attached at the bottom of the garage door system to help prevent the door from coming down on someone or something. If your door is not coming down after momentary contact with your wall activation button, the photo eye sensors could be the problem and they simply need to be dusted or adjusted. This is typically the ONLY repair associated with a garage door that will not require a professional garage door technician. Simply make sure nothing is blocking these sensors on each side of the door from seeing each other. Dust off the lens on each. Aim them at each other until you see a steady indicator light with no blinking or flickering. One of these sensors is usually the "sending eye" and its indicator light stays lighted constantly, if wired correctly to the opener head unit. The other sensor one is usually the "receiving eye" and will not be lit if it does not see the other one due to being out of line or not wired correctly to the opener head unit.