Clopay Garage Doors, Chattanooga, TN
We are happy to provide you with an installation estimate for our Clopay residential garage doors.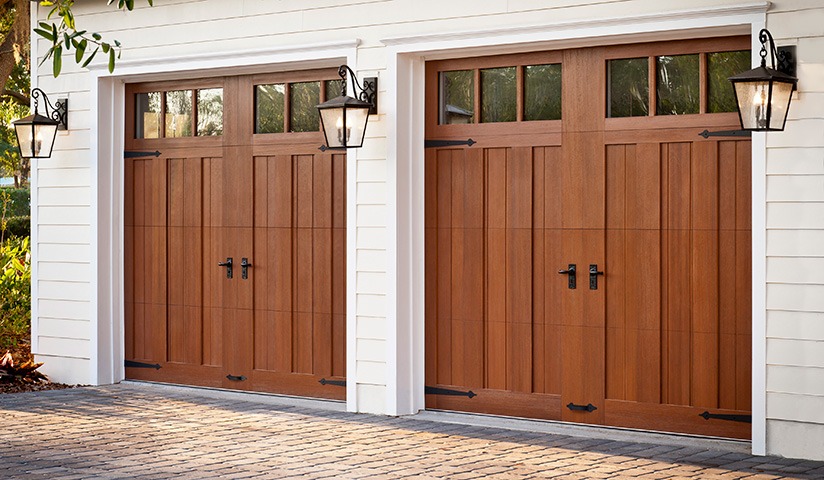 There has never been a better time to investigate Clopay® residential garage doors. The selection available is incredible, especially from the industry leader, Clopay®! At Access Garage Doors, we offer garage door installation, replacement, service, and repairs that you can count on to meet your objectives. We have done the hard work of vetting manufacturers of residential garage doors for you, so you can be confident that whatever style you choose will perform for years to come.
We are proud to offer Clopay® residential garage doors because of the wide variety of options they offer and the more than 50 years they have put into perfecting their products. They are the largest manufacturer of garage doors in North America with four manufacturing plants and 52 distribution centers. Clopay® has continually responded to consumer demands in the U.S. and Canada for the most popular trends in residential garage doors. You can be confident they offer the style you envision for your home.
We are happy to go over the many options you have to choose from, including explaining the difference and advantages between insulated and non-insulated residential garage doors. The Intellicore® insulation technology that goes into Clopay® insulated garage doors provides several benefits that might interest you, namely sound suppression and energy efficiency, as well as added strength.
There is a reason why Clopay's trademark is "America's Favorite Doors™", as they truly are a favorite with both residential and commercial customers. You can rest assured that your new residential garage doors will be the perfect combination of beautiful and functional, while adding value to your home. The multitude of options available will make it easy to choose garage doors that fit all your objectives.
You can also count on us to properly match a garage door opener to your selected Clopay® garage door that has the features you are looking for. We will address all your questions so you can make an informed decision about our residential garage doors and openers. We are happy to provide you with a no-obligation installation estimate and tell you more about our high-quality products from Clopay®. Call today to schedule an appointment to learn more about our residential garage doors and services in Chattanooga, Tennessee.
---
At Access Garage Doors of Chattanooga, we offer Clopay garage doors in Chattanooga, Dayton, Dunlap, East Brainerd, Harrison, Hixson, Lookout Mountain, Ooltewah, Red Bank, Signal Mountain, and Soddy Daisy, Tennessee.