Garage Door Screen Installation, Tucson, AZ
Our team offers expert garage door screen installation services to help you keep pests out of your garage while the door is open.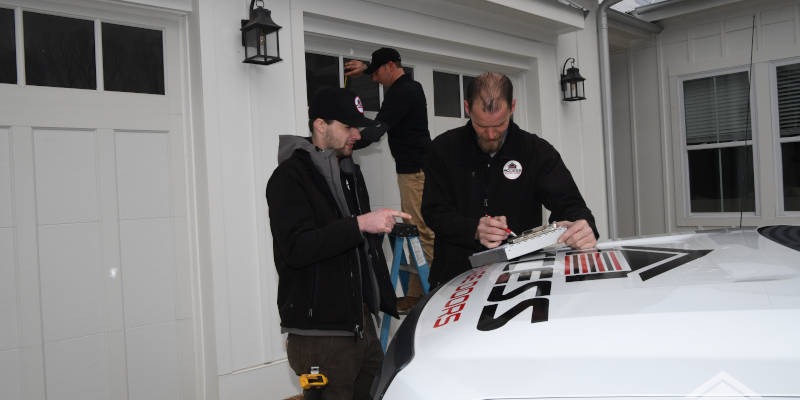 If you've been looking for a way to get more use out of your garage, our team at Access Garage Doors of Tucson has the solution you need. We offer professional garage door screen installation services that allow you to maximize your garage's usefulness without compromising on its attractiveness. Our garage door screens are designed to fit in the opening of a garage door and provide additional ventilation and natural light within the garage. They are made from durable mesh material and can even have features like zippered openings for easy access or coatings to reduce UV exposure.
Garage door screens are an excellent feature to have if you enjoy the safety of working in your garage but find that there is not enough airflow or light or want somewhere to allow your pets to enjoy fresh air without turning them loose in the yard. If you use your garage as a recreational space for kids and guests, investing in a garage door screen installation is a great way to ensure that equipment, toys, and children all stay safely within the confines of the garage, while also allowing everyone to enjoy the benefits of fresh air.
We take great pride in providing superior service for all of our customers, and we do our best to ensure they are fully satisfied with every aspect of our work. As part of our commitment to complete customer satisfaction, we offer a lifetime labor warranty on all of our installation services, including garage door screen installation. If something installed by our technicians ever fails or malfunctions due to an error with our labor, the cost of the labor to remedy the issue is covered under the Access Lifetime Installation Warranty.
If you're ready to optimize the functionality of your Tucson, Arizona garage, reach out to our team to inquire about our garage door screen installation services. We know you'll love your new garage door screen and all the use you get out of your space after its installation.
---
At Access Garage Doors of Tucson, we offer garage door screen installation services in Tucson, Oro Valley, Marana, Catalina, Sahuarita, Green Valley, Vail, Casas Adobes, Picture Rocks, and Tanque Verde, Arizona.