Garage Door Replacement, Tucson, AZ
If you need a garage door replacement, our skilled technicians can get the job done right.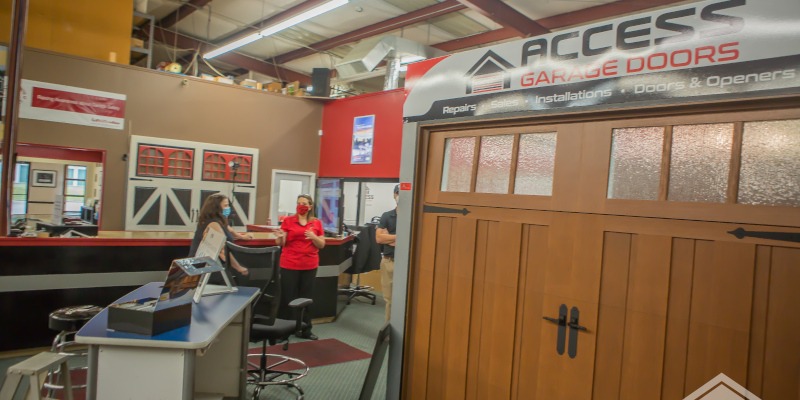 On average, a residential garage door can last anywhere between 15 and 30 years, depending on the quality of the door, frequency of use, and how often it receives routine maintenance. However, nothing lasts forever, and even the most meticulously cared-for door will eventually need to be replaced. When it's time for your next garage door replacement, turn to us at Access Garage Doors of Tucson. We have the knowledge, skills, and experience to ensure you have a functioning garage door as soon as possible.
It's important to note that you may not need to replace the entire door just because it isn't operating correctly. In some cases, it may only be necessary to repair a few components instead of doing a complete garage door replacement. We will carefully inspect the damaged or malfunctioning parts and determine if they are repairable or if the wiser option would be to replace the door.
We are proud to carry new garage doors from Amarr, one of the top garage door brands made right here in America. With a wide range of styles, colors, and materials to choose from, you're sure to find a garage door that you'll be happy with for years to come. Once you have chosen your replacement door, our team of skilled technicians is ready to install it quickly and conveniently.
We take great pride in providing superior residential garage door services for customers in Tucson, Arizona. For more information on how we can make your next garage door install a breeze, reach out to our office.
---
At Access Garage Doors of Tucson, we offer garage door replacement services in Tucson, Oro Valley, Marana, Catalina, Sahuarita, Green Valley, Vail, Casas Adobes, Picture Rocks, and Tanque Verde, Arizona.