Garage Door Screens, Tucson, AZ
Get more out of your garage with one of our garage door screens.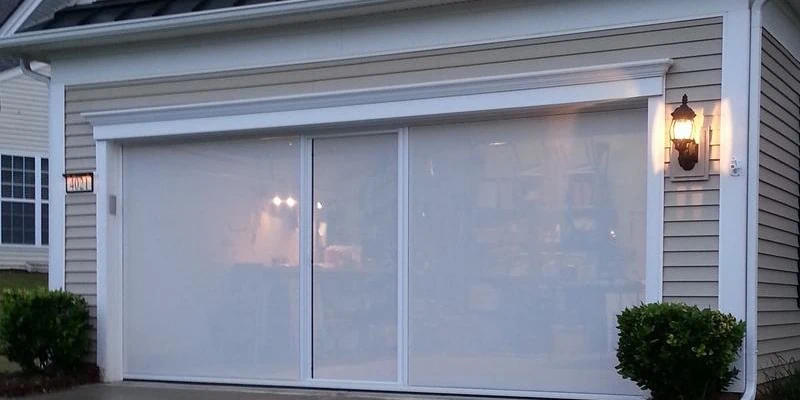 For many people, the garage area of their home is a multifunctional space that they use for much more than just parking their cars. Garages are an ideal place for appliances such as extra refrigerators or freezers and laundry machines or storing items like lawnmowers, bikes, or workout equipment. Some people also use their garage as an extra area for their pets to stay or as an entertaining space for guests.
Unfortunately, traditional garage doors' lack of airflow can limit the amount of use you can get from the space. If you'd like to improve the versatility and functionality of your garage, consider installing a garage door screen with our team at Access Garage Doors of Tucson.
Our garage door screens are made from durable, but lightweight materials and are designed to fit the opening of your current garage door. They allow for added airflow and natural light without letting pests like mosquitos or other insects in. Additionally, garage door screens are an effective way to keep pets or small children within the safety of the garage. Depending on your needs, you can opt for a style with built-in zippers for easy access or ones that help block UV light or are designed to optimize privacy while still allowing plenty of airflow.
We install garage door screens throughout the Tucson, Arizona area and would love to talk with you more about how they can improve your garage space. If you'd like to learn more about the benefits or functionality of garage door screens, or to make an appointment to get a quote, reach out to us for more information.
---
At Access Garage Doors of Tucson, we install garage door screens for those in Tucson, Oro Valley, Marana, Catalina, Sahuarita, Green Valley, Vail, Casas Adobes, Picture Rocks, and Tanque Verde, Arizona.