Garage Door Spring Replacement, Tallahassee, FL
We offer experienced garage door spring replacement for your home.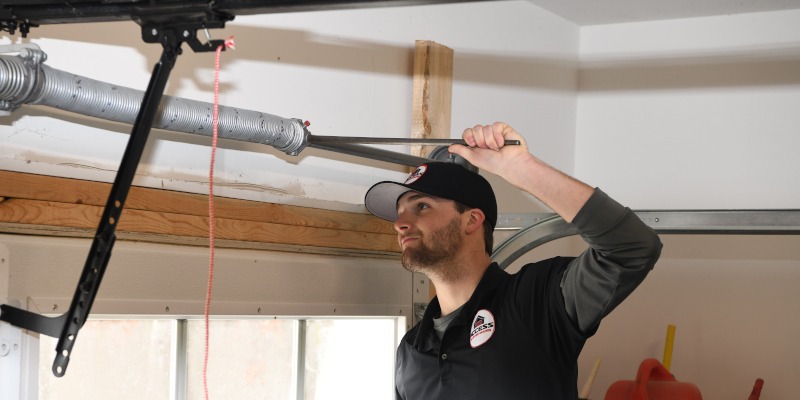 When you own a home, sometimes things happen that are out of your control, like a garage door spring breaking. Having a garage door spring break is actually pretty common. It usually happens when you are raising or lowering the garage door. You might hear a loud popping sound. If this happens, or even if your garage door will just not open, you may have a problem with one or more garage door springs. If you have had this happen and you can't open or close your garage door, we can help you at Access Garage Doors of Tallahassee. We will come out to your Tallahassee, Florida home for garage door spring replacement and will have your garage working again in no time.
It's important that you leave garage door spring replacement up to experienced professionals. The garage door springs are under a lot of tension, and you could get seriously injured if you try to repair or replace them yourself. Our team of experienced garage door professionals has the knowledge, skills, and tools to get the spring replacement done safely. We have a lot of experience when it comes to spring replacement, so we can have the spring replaced quickly and allow you to go back to using your garage door whenever you need it. No one likes to be without a garage door or to have to open and close it manually, which is why we can get the job done for you as soon as possible.
If you think you need garage door spring replacement, call us today. We will come and take a look at the garage door, diagnose the problem, and get it taken care of as quickly as possible. We work on all types and models of garage doors, and we use quality materials. We offer great customer service and will work hard to make sure you are satisfied with our work.
---
At Access Garage Doors of Tallahassee, we offer garage door spring replacement services in Tallahassee, Centerville, Crawfordville, Havana, Lloyd, Monticello, Panacea, Perry, Quincy, and Woodville, Florida.