Garage Door Replacement, Tallahassee, FL
We can handle all phases of your garage door replacement.
Garage doors don't last forever. Maybe the weather has beat up your garage door over the years. Or maybe your newly minted teenage driver wasn't totally aware of where your garage was and did some damage to it. You may even just want to change the aesthetics of your garage door to boost your curb appeal and give your home a more modern look.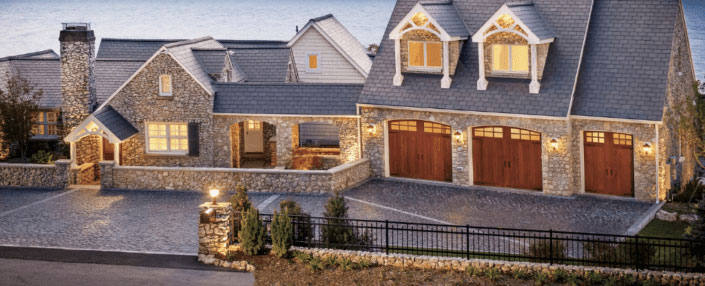 Whatever your reason for garage door replacement, we're here to take care of every aspect of it at Access Garage Doors of Tallahassee. We've streamlined our garage door replacement process so you can go from the initial idea of replacing your garage door to having your new one installed and ready to go within a matter of weeks.
We provide and install new garage doors from Clopay because we believe these garage doors offer some of the best aesthetics and durability in the industry. We can make suggestions for your garage door replacement based on what you have in mind, your budget, your preferences, etc., and take care of the impending replacement work without any hassle on your end.
We proudly serve the Tallahassee, Florida community, and we're eager to help you enhance your home with a garage door replacement. Find out more about the garage doors we install, our excellent warranties, and our general processes for replacement by getting in touch with us today.
There is nothing more frustrating than coming home from a long day to find that your garage door opener has stopped working and entrance to your garage has become more complicated. Luckily, at Access Garage Doors of Tallahassee, we always have quick communication and…
Read More
as the sun worn away the color from your garage door? Perhaps your garage door has reached the end of its life? Or do you just desire an upgraded look for your home? If you are ready to replace your garage door, we are here to help. When you give us a call, we will offer a free same-day estimate…
Read More
When you own a home, sometimes things happen that are out of your control, like a garage door spring breaking. Having a garage door spring break is actually pretty common. It usually happens when you are raising or lowering the garage door. You might hear a loud popping sound…
Read More
Your garage door motor ensures that your garage door will promptly open or shut with the click of a button. Without a reliable garage door motor, opening and closing your garage door would be much more complicated. There are a few reasons why you may want to consider…
Read More
---
At Access Garage Doors of Tallahassee, we offer garage door replacement services in Tallahassee, Centerville, Crawfordville, Havana, Lloyd, Monticello, Panacea, Perry, Quincy, and Woodville, Florida.