Garage Door Spring Repair, Tallahassee, FL
We offer fast and friendly garage door spring repair.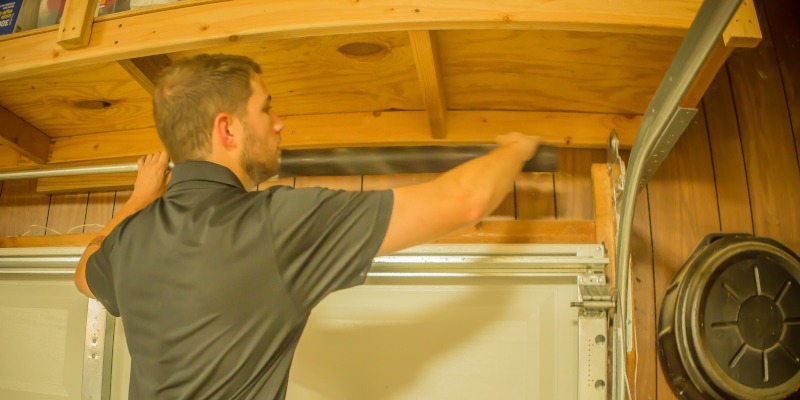 The garage door is probably one of the most-used things in your home. If you counted how many times you raise and lower your garage door in a day, it may surprise you. This is especially true on days when everyone in the house is in and out a bunch of times. Since you use your garage door so much, it is very inconvenient when it decides to stop working. One of the problems that happens a lot to make garage doors stop opening is a broken garage door spring. While it can be very inconvenient, it is a relatively easy fix. Call us today for garage door spring repair, and we will have your garage door opening and closing smoothly again in no time.
Not sure if the problem is with the springs on your garage door? If you hear a loud pop when you try to open or close the garage door, that usually means a spring is broken. We will come out to your Tallahassee, Florida home to inspect the garage door, and if it is in fact the spring, we will get right to garage door spring repair. We do excellent work and are very experienced at repairing springs on all models and types of garage doors. We can have your garage door working again soon so you will not have to deal with manually opening and closing your garage door or parking outside since you can't get into the garage.
At Access Garage Doors of Tallahassee, we can take care of garage door spring repair quickly. We also work hard to have great customer service as well as do a quality job on all repairs. We will show up on time and ready to work. We'll work quickly to make sure everything is done correctly and that you are satisfied with our work. If you are having a problem with your garage door, call us as soon as possible, and we can help you out.
Most people don't fully understand the mechanics and workings of their garage door. We understand that there is a mechanical opener that lifts the door on its tracks, and that there are safety features to ensure that the door will automatically reverse. Other than that, however, most information…
Read More
---
At Access Garage Doors of Tallahassee, we offer garage door spring repair services in Tallahassee, Centerville, Crawfordville, Havana, Lloyd, Monticello, Panacea, Perry, Quincy, and Woodville, Florida.