Garage Door Repair Cost, Tallahassee, FL
We offer a wonderful value when it comes to garage door repair costs.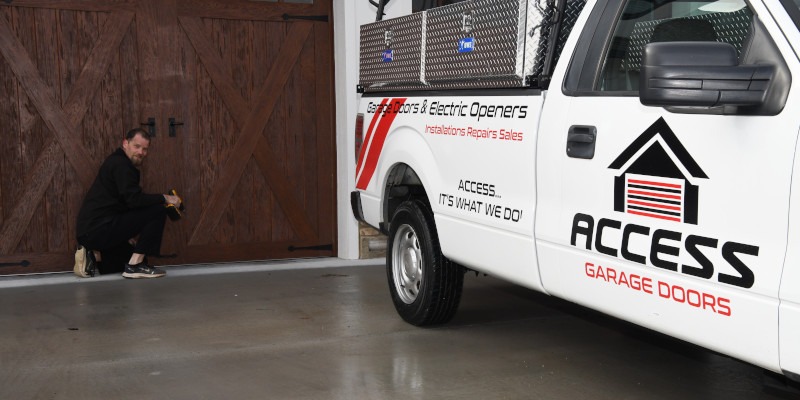 A garage door is an important part of your home. With it being the largest and likely the most frequently used door, keeping your garage door in good working order helps to ensure that your life is able to continue to run smoothly. If your garage door is damaged or needs a repair in another way, then our team of garage door experts at Access Garage Doors of Tallahassee would like to help you. We offer expert garage door repairs for a reasonable garage door repair cost in the Tallahassee, Florida area.
We understand the nuances of working with different types, sizes, makes and models of garage doors. The Access Garage Doors franchise has over 100 years of combined experience, and our team members draw upon this knowledge to ensure that our garage door repairs are done with integrity and careful methods. We want to deliver only the best in results and ensure that our repairs are done carefully and with the best possible care and consideration for your time. When you consider all the work and expertise that goes into your garage door repair, it really makes our garage door repair costs stand out for the value that they are.
If you have been thinking of having a garage door repair completed but are worried about the garage door repair cost, we would encourage you to consider calling our experts today. In many cases, we are able to offer same-day garage door repairs, which allows you to get back to your daily routine quickly. For more information or to get an estimate on your garage door repair cost, please contact us today.
---
At Access Garage Doors of Tallahassee, we offer garage door repair cost estimates in Tallahassee, Centerville, Crawfordville, Havana, Lloyd, Monticello, Panacea, Perry, Quincy, and Woodville, Florida.