Garage Door Opener Repair, Tallahassee, FL
We can help you with garage door opener repair when you need it most.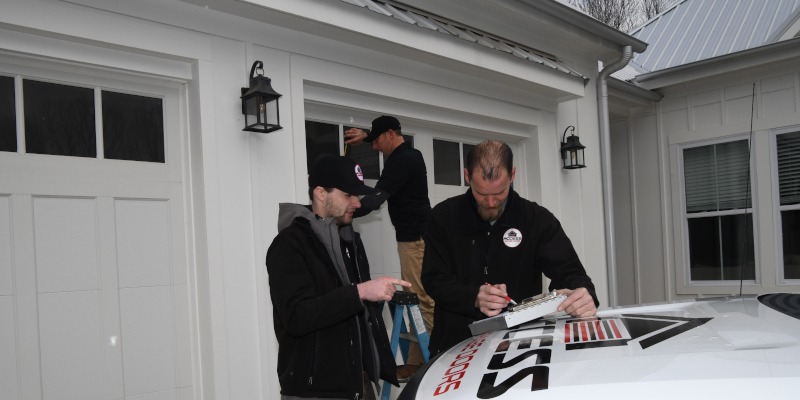 Many people don't realize how often they actually open and close their garage doors on a daily basis. We are so used to being able to have easy access to the garage with just the touch of a button. When the button stops working, it can be very frustrating. Sure, you can open the door manually, but garage doors are so heavy. It can be hard to lift the heavy door, and you could end up getting hurt. It is also very inconvenient when you have to get out of the car, open the door, drive into the garage, go back and manually close the door. A door that you have to open manually is not only inconvenient, but it can also leave you vulnerable to theft. If you need garage door opener repair, we can take care of it for you so you can go back to enjoying the convenience of a garage door and having it open when you push the button.
You might notice your garage door opener getting a little slower, opening the garage door unevenly, or it taking several times pushing the button for it to actually open. If any of these things are happening, it might be a sign that your garage door opener is about to break. This is where we come in for garage door opener repair. We will come to your Tallahassee, Florida home and inspect your garage door opener for damage. When we find what is causing the problem, we can get it repaired for you quickly so you can use your garage door again.
At Access Garage Doors of Tallahassee, we can do garage door opener repair on all makes and models of garage door openers. We can help troubleshoot the problems you are having with your opener and get it fixed for you so it is working as good as new. We do great work, are very reliable, and will work hard for you. You can count on us to fix your opener so you can use it all day long.
---
At Access Garage Doors of Tallahassee, we offer garage door opener repair services in Tallahassee, Centerville, Crawfordville, Havana, Lloyd, Monticello, Panacea, Perry, Quincy, and Woodville, Florida.