Garage Door Repair, Tallahassee, FL
Help with your garage door is always just a phone call away.
There's nothing worse than not being able to get in or out of your garage, especially if your car is stuck inside. Instead of dealing with this inconvenience and thinking you will get to the problem later, make things easier on yourself by working with us at Access Garage Doors of Tallahassee. We offer same-day repairs and service, so one quick call to us means all your garage door problems are taken care of.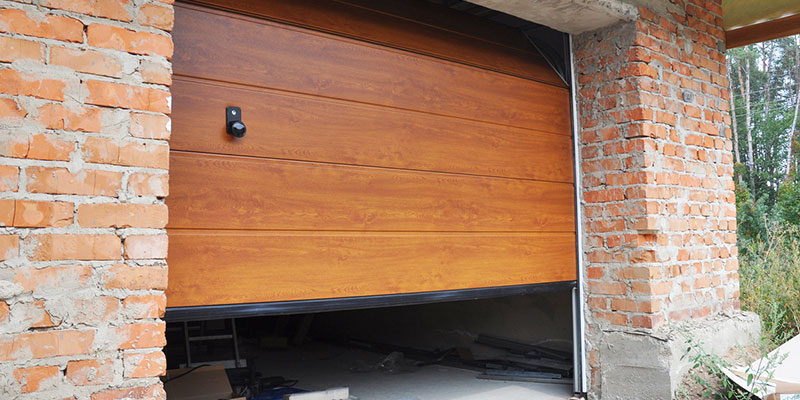 When it comes to the garage door repair process, we never cut corners. We figure out exactly what's causing the malfunction and fix the issue before it affects other components of the garage door. No matter how extensive your garage door repair needs may be, we guarantee your garage door will work perfectly after we're done working on it.
If we notice anything else wrong with your garage door when we do the repairs, we'll inform you and let you know what else you can do to keep your garage door in perfect shape. Our technicians are highly trained, experienced, and professional, and their goal is to provide information to help you make confident decisions about your garage door system.
We can do garage door repair work on nearly any type of garage door or brand of opener. There's a reason why people in Tallahassee, Florida continually choose us for all their garage door repair needs, and it comes down to our great service and proficient repair work. Contact us today to find out more!
When you find yourself in need of garage door engine repair at your home in or near Tallahassee, Florida, you can always count on our team at Access Garage Doors of Tallahassee. Our crew includes experienced technicians who have the skills needed to perform garage door engine repair….
Read More
A door that you have to open manually is not only inconvenient, but it can also leave you vulnerable to theft. If you need garage door opener repair, we can take care of it for you so you can go back to enjoying the convenience of a garage door and having it open when you push the button….
Read More
The garage door is probably one of the most-used things in your home. If you counted how many times you raise and lower your garage door in a day, it may surprise you. This is especially true on days when everyone in the house is in and out a bunch of times…
Read More
A garage door is an important part of your home. With it being the largest and likely the most frequently used door, keeping your garage door in good working order helps to ensure that your life is able to continue to run smoothly. If your garage door is damaged or needs a repair in another way, then our team of garage door experts at Access Garage Doors of Tallahassee would like to help you….
Read More
Most people don't fully understand the mechanics and workings of their garage door. We understand that there is a mechanical opener that lifts the door on its tracks, and that there are safety features to ensure that the door will automatically reverse. Other than that, however, most information is left to the garage door experts. Here at Access Garage Doors of Tallahassee, we want to help you with all you need for your garage door and its parts…..
Read More
When you press the button on the opener connected to your garage door, the engine should immediately engage and move the door up or down. However, if that's not the case, you may be looking for professional garage door repair service. Trying to handle a problem with your garage door on your own is risky because even a small mistake in the repair process can threaten the safety of the space……
Read More
The schedules of today are busier than ever before. Long gone are the days of leisurely playtimes and recreational activities, and now it feels more like we are rushing from place to place and running short on time. This busy schedule can be derailed by something as simple as a broken garage door and has a domino effect on the rest of your day…….
Read More
---
At Access Garage Doors of Tallahassee, we offer garage door repair services in Tallahassee, Centerville, Crawfordville, Havana, Lloyd, Monticello, Panacea, Perry, Quincy, and Woodville, Florida.