Garage Door Opener Installation, Tallahassee, FL
We can help you with garage door opener installation.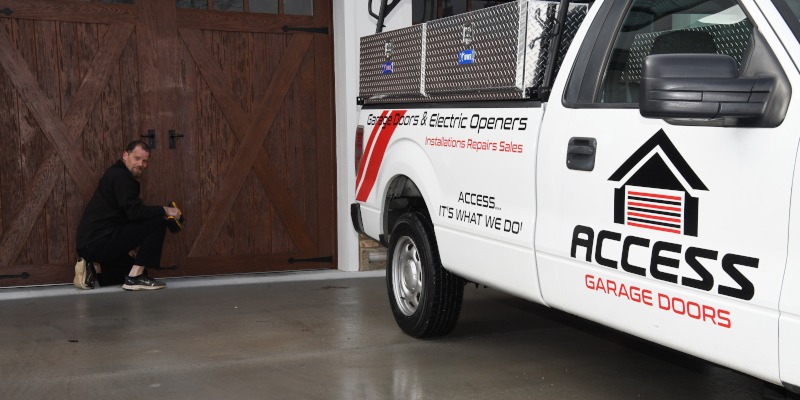 Why is it that our garage door openers always stop working at the most inconvenient times? They usually decide to stop working when we are rushing out the door for work or an appointment, or they decide to quit late at night or on the weekend when you might not be able to get someone out quickly to fix it for you. You might even end up in a situation where you can't manually open your garage door and you might have a vehicle you need stuck in your garage. When something like this happens, it can be very frustrating. The good news is that we can provide you with garage door opener installation when you need it most.
At Access Garage Doors of Tallahassee, we provide reliable garage door installation for all of our customers in the Tallahassee, Florida area. When you are having a problem with your garage door opener, simply give us a call, and we will schedule a service appointment with you for a time that is convenient for you. We will get to you quickly so you don't need to go without a garage door longer than absolutely necessary. We will take care of everything for you and have a new garage door opener installed for you in no time. We can get your garage door in working condition and in even better condition than it was in before.
If your garage door opener is giving you problems or has even stopped working altogether, call us today, and we will take care of the garage door opener installation for you. We have a variety of quality garage door openers for you to choose from that will work for you. We can help you find one that is perfect for your garage. We even have options that are smooth and quiet, so you will not be startled every time someone opens your garage door.
---
At Access Garage Doors of Tallahassee, we offer garage door opener installation services in Tallahassee, Centerville, Crawfordville, Havana, Lloyd, Monticello, Panacea, Perry, Quincy, and Woodville, Florida.