Garage Door Installation Cost, Tallahassee, FL
Our garage door installation cost is fair and affordable.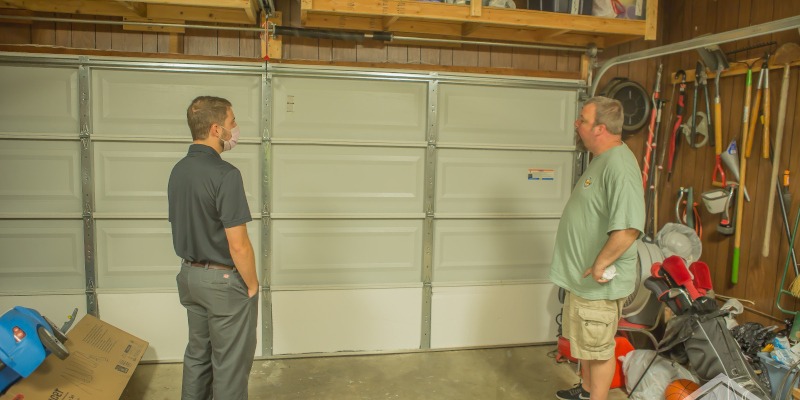 When the garage door on your Tallahassee, Florida home is worn out, damaged, or not working properly, it can be difficult to finally bite the bullet and have a new garage door installed. The garage door installation cost may be something that is holding you back from having a new door installed. You might think it is really expensive and not something you can afford. However, at Access Garage Doors of Tallahassee, we provide all of our customers with fair and affordable prices for installing a new garage door. We can definitely install a new garage door for you that will not break the bank and will be within your budget.
With our affordable garage door installation cost, you can have a little more wiggle room for selecting a garage door for your home. We offer many different options for the garage door itself. Garage doors come in many different styles and colors, and we can help you find one that will look fantastic on your home. You can choose from doors that have windows, doors that look more modern, and doors that are timeless and traditional. You will be amazed at how much of a difference a new garage door will make on your home. Since the garage door is usually the first thing people see when they come to your home, having a nice, new garage door will update your home while being functional.
If you are looking for a garage door installation cost that is fair and affordable, call us today for more information. We can go over options with you and answer all of your questions. We will give you a quote on pricing for a new garage door and installation. Our team is experienced and can have your new garage door installed in no time. You won't have to deal with a broken or damaged garage door anymore!
---
At Access Garage Doors of Tallahassee, we offer garage door installation cost estimates in Tallahassee, Centerville, Crawfordville, Havana, Lloyd, Monticello, Panacea, Perry, Quincy, and Woodville, Florida.