Tallahassee Garage Door Company
One-Stop-Shop for All Things Garage Door in Tallahassee
Access Garage Doors of Tallahassee stands at the forefront of garage door and electric opener servicing and repairs. We're dedicated to providing customized solutions that align with the needs of our valued customers across the Tallahassee region. From economical non-insulated choices to the finest custom wood doors, Access Garage Doors offers a wide array of options to suit just about everyone.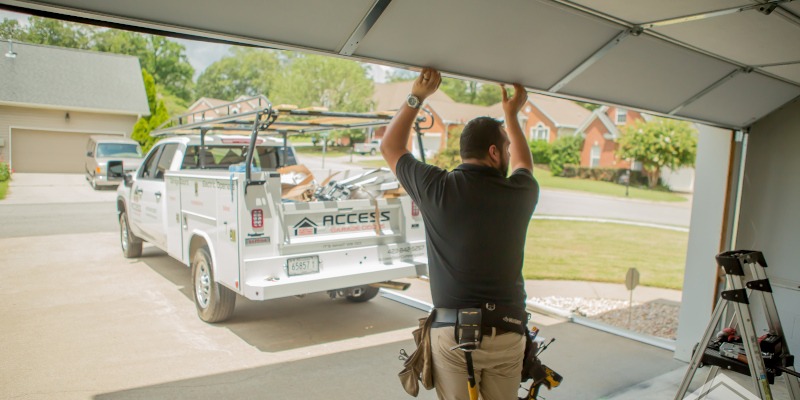 Garage Door Replacement
If you're having trouble with your garage door or garage door opener, give us a call! It may be time for repairs or replacement. While repairs are possible in certain scenarios, opting for a garage door replacement presents a more permanent solution. At Access Garage Doors, our team is prepared to get your garage door in working order.
Garage Door Installation
Our crew arrives equipped and ready to work! The Tallahassee-based team provides top-tier overhead door installations that you won't find anywhere else. We offer comprehensive repair services for all door and opener models and brands. In addition to standard doors, we're here to help you locate personalized garage doors that perfectly suit your setup.
With a speedy turnaround, you can easily add a stunning custom garage door to your Tallahassee home.
Contact the Tallahassee Garage Doors Experts Today!
Need a new garage door? Make the right choice for your home with our rolling showroom. Our rolling showroom comes directly to your doorstep, equipped with samples, expert guidance, and visualization tools to elevate your project planning and selection process.
Don't wait – take the first step today! Call us or book online to secure your FREE onsite estimate for a seamless garage door installation. Your upgraded garage door is just a click or call away!