Residential Garage Doors, Tallahassee, FL
We offer a terrific selection of residential garage doors.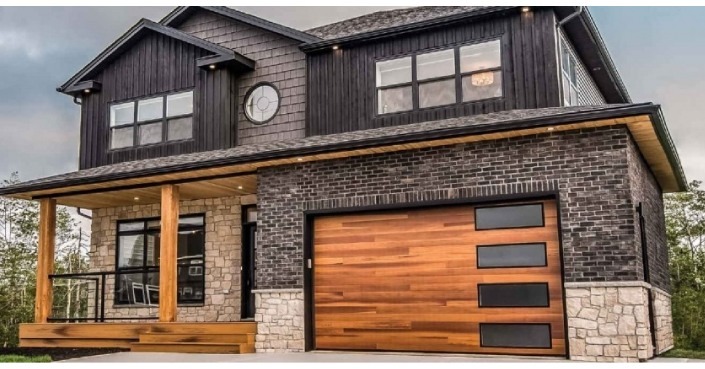 Your garage door is one of the first things people notice about your home, even if they don't consciously realize it. Your home may be beautiful with a lovely porch or yard, but a tacky, outdated, or damaged garage door distracts from your home's beauty. Conversely, an attractive and stylish garage door can do wonders in elevating your home. It just takes choosing the right one.
Here at Access Garage Doors of Tallahassee, we do our best to make sure all our customers are left with beautiful and functional residential garage doors. We pride ourselves on our unmatched customer service and prompt communication, so you can expect that we will make your experience with us worthwhile and pleasant. Our friendly team would love to help you make the best choice for your home as you choose from our wide selection of residential garage doors.
Whether you are looking for something traditional, sophisticated, modern, or some other style, we are confident that we have something for you. We carry residential garage doors made by Clopay, one of the leading garage door manufacturers, because we care about providing you with only high-quality products. We also carry garage door openers from LiftMaster.
If you are in the Tallahassee, Florida area, we hope you will come to us for residential garage doors and your garage door-related needs. Our team can install, repair, or replace your garage door promptly and effectively so you can rest assured that it will look great and protect your cars or other possessions inside. Contact us today with your questions.
Do you feel like the exterior of your home could use a little makeover? Or perhaps your garage door is damaged and needs to be replaced? No matter what your reasons are, brand new Clopay garage doors can really make the exterior of your home look fabulous. At Access Garage Doors of Tallahassee, we…
Read More
---
At Access Garage Doors of Tallahassee, we install and service residential garage doors in Tallahassee, Centerville, Crawfordville, Havana, Lloyd, Monticello, Panacea, Perry, Quincy, and Woodville, Florida.