Garage Door Opener Repair Cost, South Nashville, TN
Connect with us for a garage door opener repair cost estimate.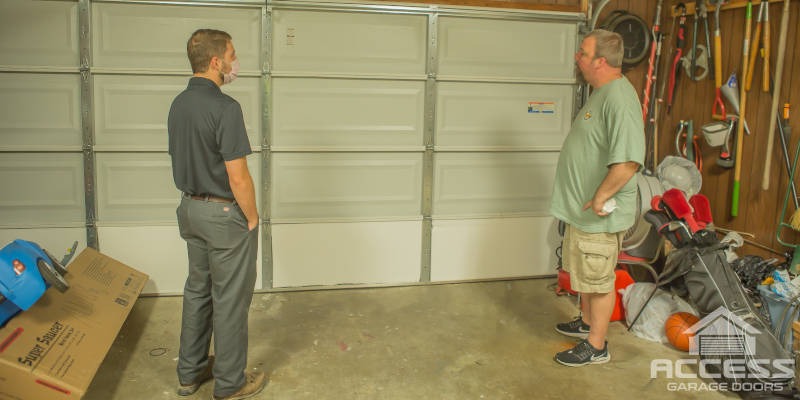 If your garage door opener hasn't been operating as smoothly or efficiently as it used to, it might be time to contact a professional to take a look. Although garage door openers can easily last 10 years or longer, small issues can compound over time if they aren't taken care of promptly. However, one of the barriers to getting regular maintenance comes down to what the garage door opener repair cost will be.
Many homeowners might try to overlook minor issues with their garage door openers or motors until their garage door no longer works reliably. They might do so because they're worried about what the garage door opener repair cost may be. In most cases, waiting to address problems like creaking, grinding, or slow motors can only exacerbate the problem. Then, instead of having to pay a small fee for minor repairs, they'll have to pay even more down the road by replacing their entire garage door opener system altogether.
If you've been having trouble with your garage door opener and you've been putting off scheduling repair services, we'd like to help. Here at Access Garage Doors of South Nashville, we're proud to help South Nashville, Tennessee residents with all of their garage door maintenance and installation needs. When you choose us, you can trust that we'll provide you with a fair garage door opener repair cost that meets your needs and budget.
Don't wait any longer to get your garage door opener repaired. Contact our expert team today to get a free estimate!
---
At Access Garage Doors of South Nashville, we offer garage door opener repair cost estimates for customers in South Nashville, Murfreesboro, Lascassas, Brentwood, Smyrna, Lavergne, Lebanon, Franklin, Nolensville, Watertown, Spring Hill, Thompson's Station, and Mt. Juliet, Tennessee.