Garage Door Motor Repair, South Nashville, TN
Trust our experts when you need garage door motor repair.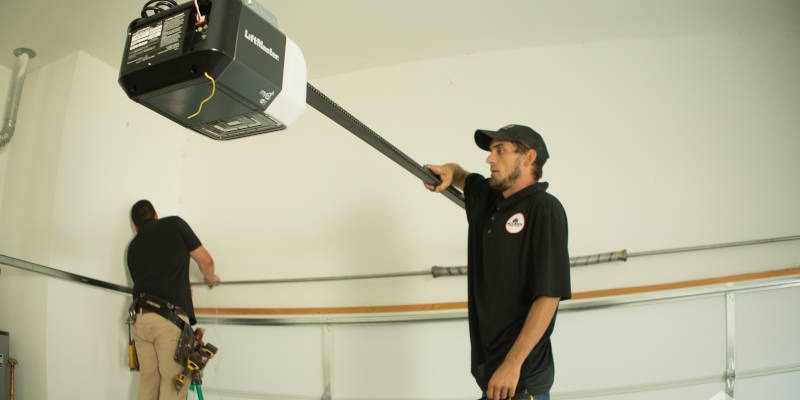 Garage door motors are one of those everyday conveniences that many homeowners don't really think about until something goes awry. You might be running late to an important meeting or event, only to be left stuck inside because your garage door won't open.
Although this situation can certainly be frustrating, it may not require a complete overhaul of your garage door opener system — which can be a relief. If most components of your garage door opener are still in good condition, you might only need basic garage door motor repair services.
Here at Access Garage Doors of South Nashville, our team is well equipped to diagnose and resolve all kinds of common issues that homeowners face with their garage doors. When you call one of our experts for a garage door motor repair service, we'll thoroughly inspect the different aspects of your system before repairing the motor itself or fixing other issues we might find. In many cases, we can effectively treat problems like loud noises, shaky garage door movements, unpredictable raising or lowering of the garage door, and other frequent issues without replacing your entire motor.
No matter whether you need a simple garage door motor repair or a brand-new garage door opener altogether, you can rely on our expertise. We're proud to serve the community of South Nashville, Tennessee, and we'd love to help improve your home. If you'd like more information about our services, please reach out to us today to speak to a team member or schedule an appointment!
---
At Access Garage Doors of South Nashville, we offer garage door motor repair for customers in South Nashville, Murfreesboro, Lascassas, Brentwood, Smyrna, Lavergne, Lebanon, Franklin, Nolensville, Watertown, Spring Hill, Thompson's Station, and Mt. Juliet, Tennessee.