Garage Door Motor Installation, South Nashville, TN
Let our team take care of your garage door motor installation project.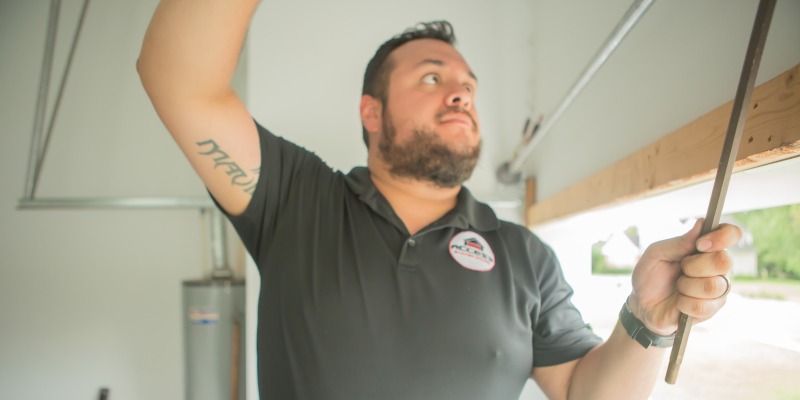 If you're accustomed to the convenience of an electric garage door opener, it can be frustrating if your garage door isn't opening on command anymore. If you've already made sure that there's nothing wrong with the electrical components of the garage door opener itself, there's a chance that you may need to replace the garage door motor.
The garage door motor is the mechanism that moves your garage door up and down when you use your remote control. These mechanisms are generally pretty durable and can usually last around 10 years with minimal maintenance. They'll also start to show signs of deterioration before they give out completely, giving homeowners a chance to get garage door motor installation or replacement services before they break entirely.
Here are some common signs that it might be time to schedule a garage door motor installation service:
Your garage door is unusually loud or makes strange noises — such as creaking, grinding, or squeaking — when opening or closing.
The opener works intermittently and unpredictably as if it has a mind of its own.
The garage door opens slightly and then reverses without any input from the remote.
Your garage door isn't moving as efficiently as it used to.
The motor is visibly shaking or vibrating as it tries to lift or lower your garage door.
If you think you may require help with your garage door motor installation project, our team at Access Garage Doors of South Nashville can help. We're proud to serve residents of the South Nashville, Tennessee area and provide high-quality solutions for all of your garage door concerns. Simply contact us today to learn more or to schedule an appointment!
---
At Access Garage Doors of South Nashville, we offer garage door motor installation for customers in South Nashville, Murfreesboro, Lascassas, Brentwood, Smyrna, Lavergne, Lebanon, Franklin, Nolensville, Watertown, Spring Hill, Thompson's Station, and Mt. Juliet, Tennessee.