Garage Door Installation, South Nashville, TN
Get the best results out of your garage door installation.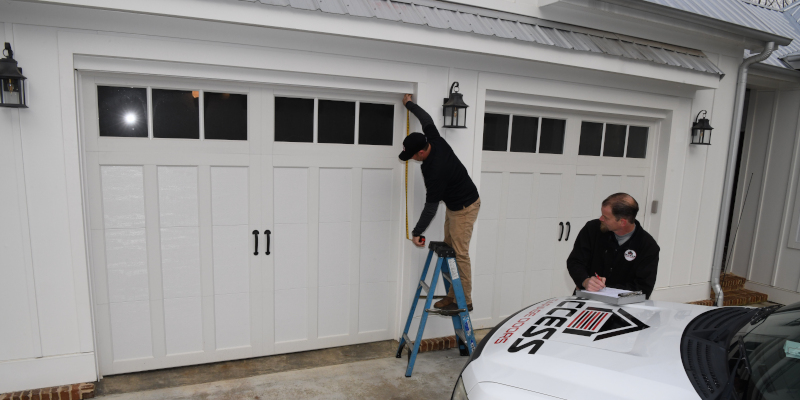 When people pull up to your home, one of the first things they notice is your garage door. A garage door with dings, dents, and chipping paint doesn't do much for your curb appeal or your morale when you come home at the end a long day. Whether because of damage or because you want an aesthetic upgrade, choose us at Access Garage Doors of South Nashville to handle your garage door installation project.
Contact us about replacing your garage door in South Nashville, Tennessee, and we'll give you a same-day quote on the project. We want you to make an informed decision about your new garage door install, so we'll give you an accurate quote and introduce you to all the different types of garage doors we sell and install.
Place a custom order for your new garage door, and we'll turn the project around within 2-3 weeks. If you choose a door we already have in stock, we can often complete the install within 48 hours. With every new garage door installation, we provide a lifetime warranty on the installation and a 5-year labor warranty on manufacturer defects. These two unparalleled warranties are why people keep coming back to us when they want to replace their garage door.
We're a vendor for Clopay garage doors because we've witnessed the quality of these doors and the myriad of options available time and time again. Let us introduce you to the different doors we have available and help you set up a time for garage door installation today.
One of the first things people notice when they drive up to your home is your garage door. If your garage door is not working as well as it used to or has noticeable dents or paint chips, it may be time to consider a replacement. Depending on how old your door is and whether or not you intend to replace all of the components, you will need to get an estimate of the garage door installation cost….
Read More
When you're in a rush to leave for work, school, or simply run errands, the last thing you want is to go outside and struggle to open your garage door manually. This is even more frustrating if your garage door is particularly heavy and cumbersome or if there are inclement weather conditions. Fortunately, our team at Access Garage Doors of South Nashville is here…
Read More
If you're accustomed to the convenience of an electric garage door opener, it can be frustrating if your garage door isn't opening on command anymore. If you've already made sure that there's nothing wrong with the electrical components of the garage door opener itself, there's a chance that you may need to replace the garage door…
Read More
---
At Access Garage Doors of South Nashville, we offer garage door installation for customers in South Nashville, Murfreesboro, Lascassas, Brentwood, Smyrna, Lavergne, Lebanon, Franklin, Nolensville, Watertown, Spring Hill, Thompson's Station, and Mt. Juliet, Tennessee.