Residential Garage Doors, South Nashville, TN
We're experts in residential garage doors, offering installation, repair, replacement, and maintenance.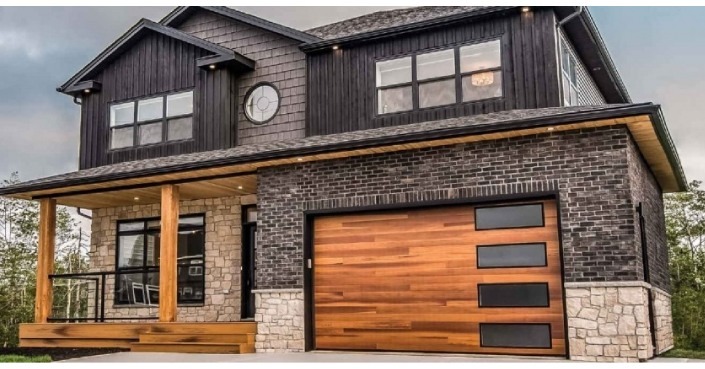 Many residential properties have garages, which are valuable spaces with a variety of functions. A garage is commonly used to store and protect vehicles, reducing the risk of theft while keeping them safe from the harsh climate conditions. Garages can also be used to store equipment, tools, and other valuable possessions, or even provide space to work on projects.
For proper security, a garage needs a door that can only be opened by an authorized individual. Residential garage doors come in a range of sizes, styles, and options, allowing property owners to choose what's right for their needs.
If your home is in or near South Nashville, Tennessee, you can count on our team at Access Garage Doors of South Nashville for any garage door needs that might arise. We're experts in residential garage doors, offering installation, repair, replacement, and maintenance. Our technicians can also diagnose and resolve problems with the components that allow the doors to open and close, including the motors and openers.
When installing residential garage doors, we use premium products from top-rated brands in the industry. These doors come with extensive warranty coverage and features that make them more appealing and functional. You can also choose from doors in different colors and designs to get something that complements the look and feel of the structure. If you have any questions about residential garage doors or the services we offer, reach out to us today. We are happy to help you get the garage door you've always wanted for your home.
When installing new doors for clients, we use Clopay garage doors. These are some of the best in the industry, combining visual appeal with durability and security. Clopay garage doors come in a wide range of colors and styles, ensuring that you can find a door that complements the look of your home….
Read More
---
At Access Garage Doors of South Nashville, we offer residential garage doors for customers in South Nashville, Murfreesboro, Lascassas, Brentwood, Smyrna, Lavergne, Lebanon, Franklin, Nolensville, Watertown, Spring Hill, Thompson's Station, and Mt. Juliet, Tennessee.