Garage Door Specialists, South Nashville, TN
Our technicians have undergone training to become garage door specialists.
A garage door has a number of critical components that allow it to move up and down smoothly and seamlessly. The door is a heavy unit that is often held up by a series of springs, which support the weight and prevent it from falling down. It also relies on a motor that fuels the up-and-down movement, which is connected to power in the garage. The motor is typically mounted on the ceiling of the garage, while the other components connect to the door to pull it along its track. Each of these parts plays an important role in the proper operation, so when something breaks or needs attention, it's important to find garage door specialists who can diagnose and repair problems.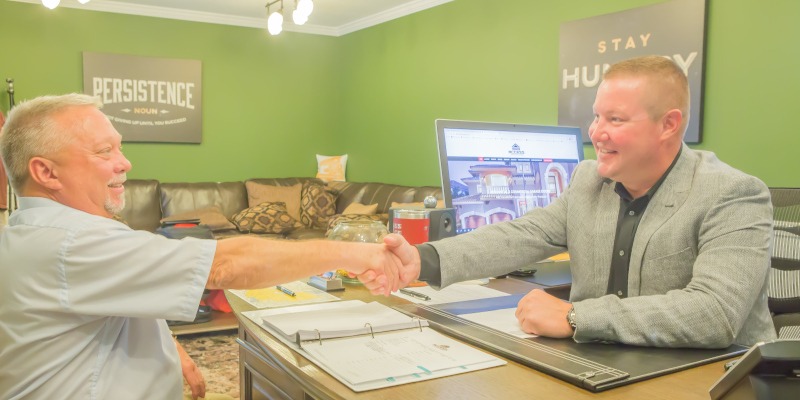 At Access Garage Doors of South Nashville, we're proud to have a team of garage door specialists that can take care of a number of needs that may arise. Our technicians have undergone training to become garage door specialists. We work with residential clients located throughout South Nashville, Tennessee, and we can perform repairs on all garage door brands. When installing new or replacement doors, we use high-quality units from Clopay. We install Liftmaster garage door openers, which are some of the best in the industry.
Our garage door specialists are available to diagnose and resolve issues 24 hours a day, seven days a week. Many of our clients find themselves in need of garage door repair outside of normal business hours, and a door that won't close can be an urgent situation because it threatens the security of your storage space.
You likely use your garage door multiple times a day, so it can disrupt the flow of your day when it stops working. That's why it's so important to choose a company that can get to you right away to perform any repairs or replacements necessary. Fortunately, we know…
Read More
When your car engine stops suddenly, you take it to a mechanic. When you find a health concern, you take yourself to the doctor. When there is an issue that requires a specific realm of knowledge to find the proper solution, you rely on someone who specializes…
Read More
---
At Access Garage Doors of South Nashville, our garage door specialists serve customers in South Nashville, Murfreesboro, Lascassas, Brentwood, Smyrna, Lavergne, Lebanon, Franklin, Nolensville, Watertown, Spring Hill, Thompson's Station, and Mt. Juliet, Tennessee.