Longmont Garage Door Company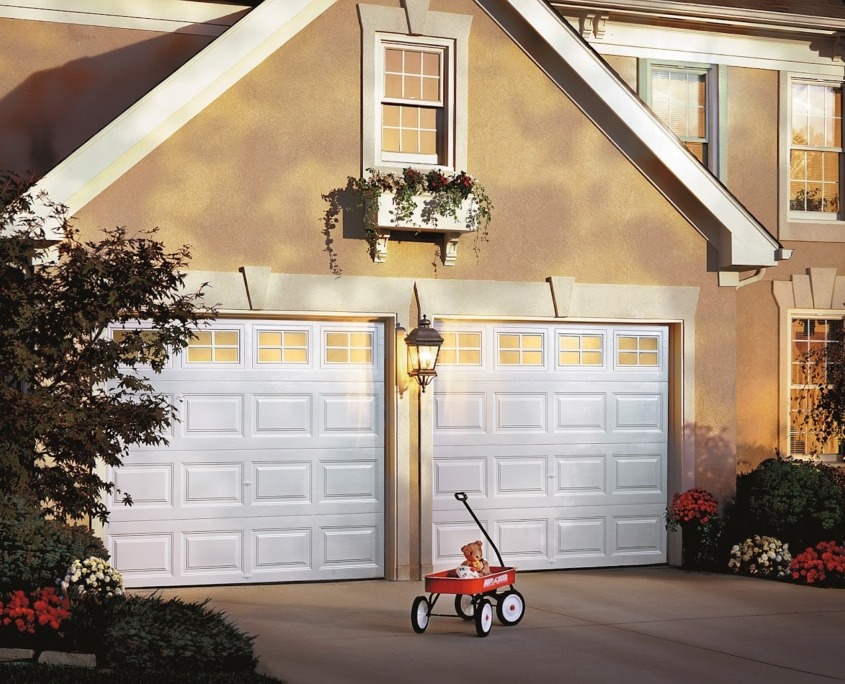 Longmont's First Choice for Garage Door Repairs
A broken down garage door can cause delays and frustrations for your entire family. When you need fast and reliable garage door solutions, there's no one better than Access Garage Doors of Northern Colorado. We are proud to serve the Longmont area with honest and dependable garage door solutions. Our Longmont team has over one hundred years of combined experience, and we are equipped to install, repair, and replace garage doors of every type. We have worked hard to create a reputation for quality, and that's evident in our unbeatable warranties. When you partner with Access Garage Doors of Northern Colorado, you'll receive a lifetime warranty on installation and a 5-year labor warranty on manufacturer defects. Check out the following services that we provide to the Longmont community.
Quick Garage Door Replacement Services in Longmont
Did you know that the average garage door is able to open and close 10,000 times before it wears down? With busy schedules, many Longmont homeowners reach this threshold a lot faster than they think! If it's time to replace the garage or overhead door on your home, Access Garage Doors has the high-quality products and exceptional knowledge that you need to make it happen.
If your garage door still functions properly but you feel like it's an eyesore, we can help you say goodbye. At Access, we carry a wide range of garage door replacements, including Amarr garage doors that are known for their functionality and high-class appearance. You can improve your home's value and your curb appeal with this simple upgrade. Simply contact our Longmont team, and we would be happy to walk you through the many design options and help you make a choice you will love for years to come.
Commercial and Residential Garage Door Installation in Longmont
Are you planning to install a new garage door for your home or business in Longmont? With new technological advancements and intricate working parts, garage doors require the experienced hand of a professional. The garage door is the biggest entry point for your property, and it's important that you make sure it's secure and properly installed. When you partner with the experts at Access Garage Doors, you can be sure that your garage door is properly installed, securing your family and your possessions inside. Our highly experienced technicians have all completed rigorous training and can confidently complete your installation service without delays or issues. In fact, we are so confident in our services that we back our installation work with a lifetime guarantee. Call us today to schedule a consultation.
Prompt Garage Door Repairs for Longmont Homes
There are lots of home repairs that you can take on yourself, but a few should be left to certified professionals. If your garage door is not working properly, it is important that you have an expert check it out. There are many safety concerns when working on a garage door, and if you are not experienced in repairing them, you could be at risk for injury. Modern garage doors are very heavy and operate using a tight spring system, which can cause serious damage and injuries when not handled correctly. Thanks to the fast service from Access Garage Doors, you won't have to wait around to get the garage door repairs that you need. Our Longmont crew will show up as quickly as possible, inspect, diagnose, and repair your door, using our fully stocked service trucks.
Garage Door Screen Installation to Improve Longmont Homes
As Longmont residents, we know how hard space is to come by these days. A smart way to boost the square footage of your home is to make your garage into a multi-purpose room. Many Longmont homeowners take advantage of our beautiful weather and scenic views and turn their garage into a workout space, workshop, or hangout area. However, leaving the garage door open for better airflow can cause issues with pests, like flies, mosquitoes, and wasps. To keep pests at bay and keep you and your family comfortable, Access Garage Doors provides premium screen door installation services to the Longmont area. Contact our Longmont crew today, and they will help you find a garage door screen that fits your specifications. With our quick turnaround time, you can be enjoying a new living space in no time at all!
Schedule Garage Door Services in Longmont Now!
Garage doors and overhead doors are our specialty, and it shows. Quality products, quality service, and outstanding warranties are all reasons our Longmont clients recommend our team. Contact us today to schedule a consultation. We can't wait to hear from you!