Fort Collins Garage Door Company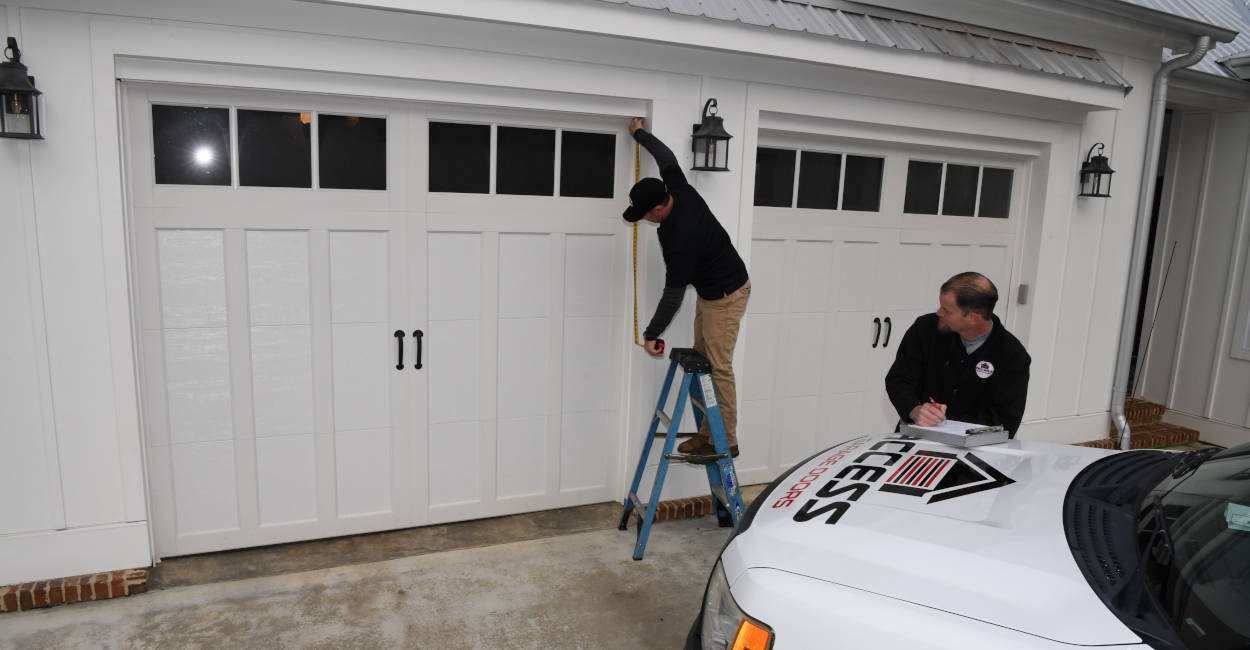 Serving the Fort Collins, CO Community
In Fort Collins, we take pride in our hometown. With so much natural beauty and so many things to do, it's hard not to love living here! The Colorado elements can be unpredictable, though, and that makes it all the more important to protect your home or commercial property. A tough, durable garage door is key to making sure your property is safe from harsh weather, intruders, or anything else that could harm it.
Here at Access Garage Doors of NoCo, we're proud to provide the best residential and commercial garage door services in the Fort Collins area. Garage doors are what we do – all day, every day. Read on to learn more about what we can do for your Fort Collins home.
Why Choose Access Garage Doors for Your Garage Door Services
You might not think too much about your garage door, but you'll certainly notice when it isn't working as intended. Aside from being a nuisance, it puts your property at risk – in fact, garage doors are often the largest access point for any property. Installing a high-quality garage door and attending to needed repairs will keep your Fort Collins home or business safe and secure.
You have a lot of choices when it comes to keeping your Fort Collins garage door up and running, but Access Garage Doors of NoCo stands above the rest. With over 100 combined years of garage door experience, we've got the skills and experience needed keep your garage door functioning properly and keep your property safe.
Garage Door Services in Fort Collins
It matters who you choose for your garage door repairs, installations, and replacements. Access Garage Doors provides a full complement of garage door services that can't be beat.
Garage Door Repair
Access Garage Doors of NoCo provides prompt and reliable garage door repairs in Fort Collins. We prioritize repair calls, and most of our repair services can be performed the same day you get in touch with us. Our technicians are qualified to work with all makes and models of garage doors, as well as garage door openers.
Garage Door Replacement
Whether your garage door has been damaged beyond repair or simply reached the end of its lifespan, we can help. Our selection of garage doors come in a wide variety of designs and materials to suit your needs and budget. In addition to our lifetime warranty on installation, we stand behind the quality of our work with a five-year labor warranty on manufacturer defects. Access Garage Doors is an authorized Amarr® dealer.
Garage Door Opener
There are few things more annoying than a garage door that won't open. Access Garage Doors works on all makes and models of garage door openers, and we provide seamless, quick repairs. If you need a new garage door opener, we've got you covered – we carry a wide selection of industry-leading garage door openers and will install a great new one!
Garage Door Screen Installation
Your garage is a surprisingly versatile space! If you're interested in transforming your garage into a space to relax, entertain, or work, a garage door screen is the key. We install sturdy, high-quality garage door screens that will give you fresh air without letting pests and harsh weather in.
Turn to Access Garage Doors of NoCo
For the best residential and commercial garage door services in Fort Collins, as well as Longmont and Loveland, look no further than Access Garage Doors of NoCo. We're looking forward to serving you!