Garage Door Repair, Longmont, CO
Our experts have the right knowledge and experience to take care of all your garage door repair needs.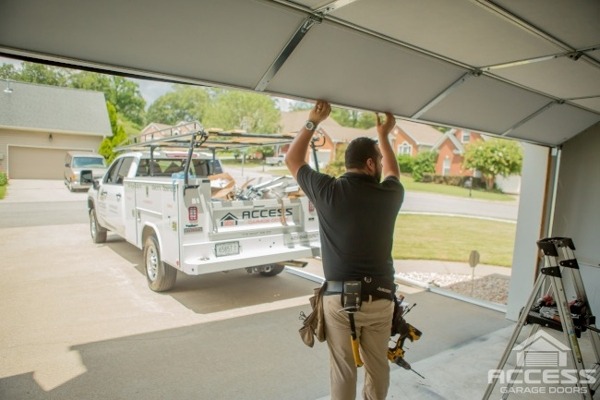 When it comes to home repair, there are some jobs that you can most likely handle alone and others that you should really hire professionals to do for you. If you have a problem with your garage door, for instance, you should definitely hire a garage door company to do the repairs for you. Our team at Access Garage Doors of NoCo has over 100 years of combined experience in the industry, and you can count on us to provide the effective, reliable garage door repair services you need.
The reason you should always hire professionals to provide garage door repair services is because garage doors are highly dangerous to work on. Not only are the doors themselves extremely heavy, which means they can cause severe injuries if they fall on you, but the springs are also under enormous tension at all times and can cause injuries that are even worse if they are sprung by accident.
Our team has the right training to handle garage door springs safely, and we will make sure we don't injure ourselves or anyone else while we complete your garage door repairs. To learn more about our garage door repair services, simply give us a call to discuss the matter with our team.
We are proud to serve the Longmont, Colorado area, and we want to help you keep your garage door in good working order. If you need garage door repair services, just give us a call to get our experts on the job.
---
At Access Garage Doors of NoCo, we offer garage door repair services throughout Northern Colorado, including Boulder, Longmont, Berthoud, Loveland, Fort Collins, Greeley, Johnstown, Windsor, Milliken, and Lyons.