Boulder Garage Door Company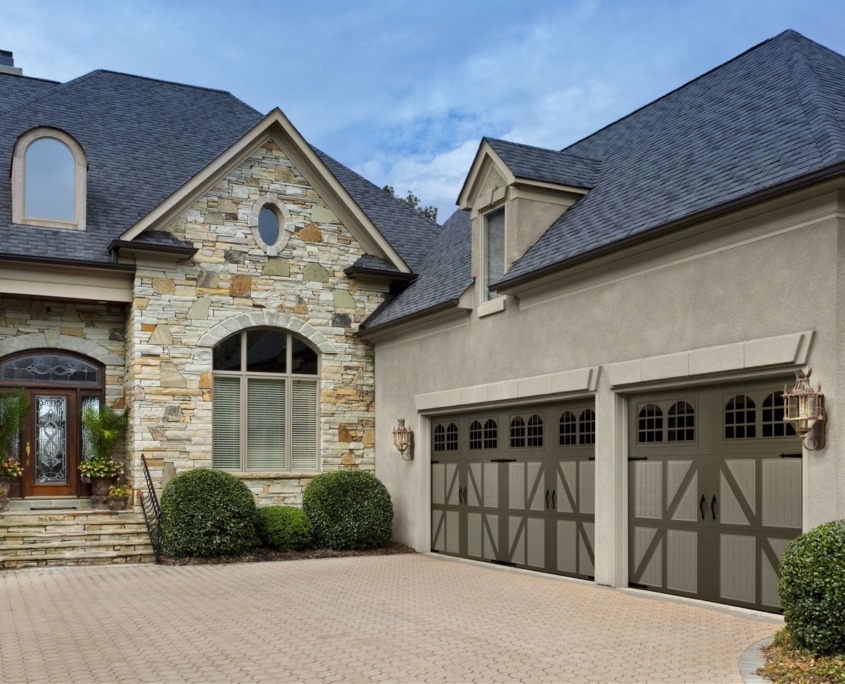 Your Trusted Choice for Garage Door Repairs in Boulder, CO
When your garage door isn't working like it should, it can be a major hassle for everyone in your family. Access Garage Doors of Northern Colorado has over 100 years of combined experience repairing and installing garage doors and overhead doors of every type. We offer fast and reliable garage door services to the homes and commercial properties throughout the Boulder community, and we are well-known for our exceptional warranties. When you choose Access Garage Doors, you'll receive a lifetime warranty on installation and a 5-year labor warranty on manufacturer defects. You won't find a warranty like this from any other Boulder garage door company. Contact us now and see the difference the professionals at Access Garage Doors can make!
Garage Door Replacement Services
The life of your vehicle is measured by how many miles you put on your vehicle, and the life of your garage door is measured in cycles. Each cycle consists of the door opening and closing once. Most garage doors are designed to last for around 10,000 cycles. After this, you may experience breakdowns. If your garage door has reached the end of its lifespan, you can trust Access Garage Doors in Boulder to provide the help you need.
Maybe your garage door is functioning properly, but it doesn't match the exterior of the rest of your home, or it looks dented and faded. At Access, we provide a wide selection of replacement garage door options to match the style of any home. From steel, aluminum, and insulated garage doors, we are sure to have a garage door that will meet your expectations. Are you ready to improve your home's curb appeal with this simple upgrade? Schedule a consultation with Access Garage Doors now.
Garage Door Installation for Boulder Properties
To ensure that your garage door functions properly, it's important to have it installed by a professional. The garage door on your home is the biggest entry point for your home, and for the safety of you and your family, you don't want to trust it to a handyman. At Access, we have over one hundred years of combined experience, and each of our technicians complete a complex training program to better equip them to serve you. We are so sure that you will be pleased with our services, that we back our garage door installation services with a lifetime guarantee. When installing a new garage or overhead door for your home or commercial property, get in touch with the professionals at Access Garage Doors first. Our Boulder team will arrive on time, properly install your garage door, and leave your space cleaner than they found it.
Boulder's Same-Day Garage Door Repair Service
As a homeowner, you likely know that there are some home repairs you should leave to the professionals. If your garage door is malfunctioning, it's best to have a professional take a look. Garage doors can be very dangerous to work on if you are not highly educated in the system. Garage doors are very heavy and operate on a tight spring system, which means serious injuries can occur if not handled properly. At Access Garage Doors of Northern Colorado, our Boulder team has extensive experience and training in the proper way to handle a garage door. You can trust that our team will thoroughly inspect, diagnose the issue, and provide the necessary repairs. Not only that, but our team reacts quickly whenever you need repairs. You can count on our team to arrive at your door for same-day repair services within the Boulder area.
Hassle-Free Garage Door Screen Installation
Here in Boulder, space is at a premium. A great way to extend the square footage of your home is by using your garage space as a multi-purpose room. Many homeowners in the Boulder area take advantage of our beautiful weather and turn their garage area into a workshop, game room, or entertainment space. Unfortunately, leaving the garage door open for ventilation can bring in a wide variety of bugs, such as wasps, mosquitoes, flies, and other obnoxious pests. To keep pests out of your space and create a comfortable environment, we offer top-quality garage door screen installation services. Simply call our Boulder office and our team would be happy to help you find a garage door screen that meets your needs. Our hassle-free and quick installation process means you can be on your way to enjoying your new hangout space in no time!
Schedule Garage Door Services in Boulder Today!
When you need a crew that knows everything there is to know about garage doors, you need Access Garage Doors of Northern Colorado. Not only is our team highly knowledgeable, but we provide excellent customer service that's evident in our many five-star reviews. Contact us today to schedule a visit!