Garage Door Servicing, Northern Colorado
Our garage door servicing experts are here to keep your garage door in great shape.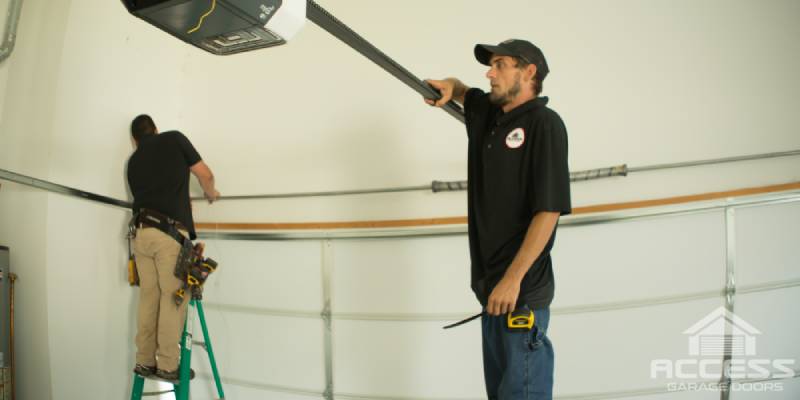 Although you may not think about it, you use your garage door nearly every day, and often more than once. Because of this, a malfunctioning garage door can seriously disrupt your routine and cause you a huge amount of inconvenience. Our team at Access Garage Doors of NoCo has extensive experience in the garage door industry, and we want to help you keep your door in good working order. To do that, we offer routine garage door servicing that will ensure your system remains in optimal condition.
Your garage door's mechanism contains many moving parts, and it's important to keep those parts clean and oiled to ensure they can operate smoothly. In addition, it's wise to regularly have your garage door inspected for possible issues. We encourage you to turn to our team to get set up on a recurring garage door servicing schedule—we will come to your home regularly to check your system and give it a tune-up to ensure everything remains in great condition. This kind of routine maintenance will help prevent sudden malfunctions and extend the lifespan of your garage door.
Our team is proud to serve the Northern Colorado area, and we want to help you keep your garage door in great shape. If you want to prevent your door from malfunctioning and keep it in optimal condition, we encourage you to give us a call today to learn more about our garage door servicing options.
---
At Access Garage Doors of NoCo, we offer garage door servicing throughout Northern Colorado, including Boulder, Longmont, Berthoud, Loveland, Fort Collins, Greeley, Johnstown, Windsor, Milliken, and Lyons.