Garage Door Replacement Cost, Huntsville, AL
If you have questions about garage door replacement costs, don't hesitate to reach out to our team.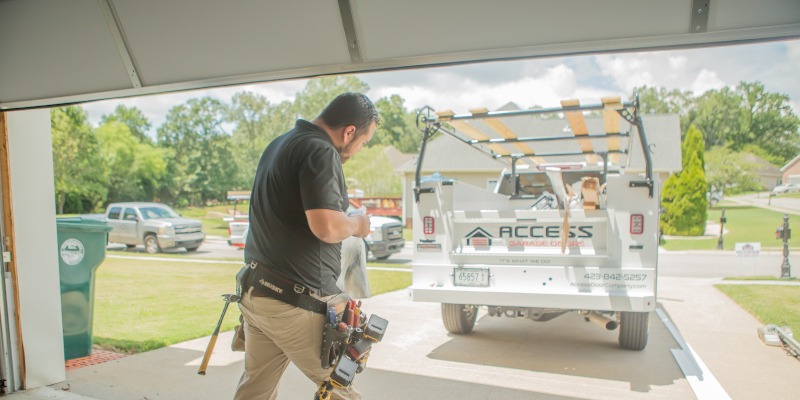 Here at Access Garage Doors of Huntsville, we know you care about your home, and we want to help you do what's best for it. If you have been having trouble with your garage door, it may be time to think about getting it replaced. Of course, garage door replacement is a significant home improvement project, and the costs involved will reflect that. If you are wary of garage door replacement costs or how they are calculated, keep reading to get a better idea of the various factors that can affect the final price.
Location – One thing that can seriously affect the costs associated with garage door replacement is where you are geographically. Garage door replacement costs will generally be higher in areas where the cost of living is higher, and lower where it is lower. Our team makes sure to keep our rates reasonable for the area we're in, so you have nothing to worry about on that front.
Materials – Another thing that affects your final garage door replacement cost is which garage door you choose. For example, upgrading to an insulated door or one with fancy glass panels is likely to be more expensive than choosing a basic option.
Labor – The bigger your new garage door is, the more labor will be required to replace it, which will also affect your garage door installation costs.
Our team is proud to serve the Huntsville, Alabama community, and we want to help local homeowners like you take the best possible care of their homes. As part of that goal, we offer top-notch garage door replacement services. If you are having regular problems with your garage door, we encourage you to reach out to our team to learn more about our services and the garage door replacement cost that you can expect.
---
At Access Garage Doors of Huntsville, we offer garage door replacement cost estimates for customers in Huntsville, Madison, Athens, Decatur, Toney, Harvest, Hazel Green, Owens Cross Roads, Meridianville, New Market, and New Hope, Alabama, and Fayetteville, Tennessee.