Garage Door Repair Cost, Huntsville, AL
Our team offers competitive rates on all garage door repair costs, and we encourage you to take advantage of our services.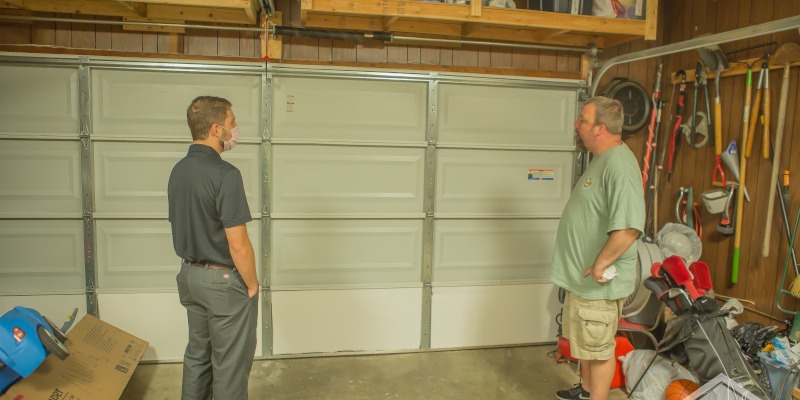 When it comes to home repairs, professional repair services are rarely cheap, but they are nearly always worth it for the convenience, effectiveness, and peace of mind they offer. In contrast, DIY solutions may be cheaper, but they generally take longer to complete and are less effective in the long term. This is definitely true of garage door repair, which is why we at Access Garage Doors of Huntsville encourage you to pay garage door repair costs upfront and hire professional technicians from the start.
In addition to the reasons we outlined above, we also recommend using professional garage door services because it's safer than trying to fix the problem yourself. Garage door springs are under serious tension at all times, and they can cause major injuries when accidentally released—all that force goes slamming into whatever is in its way, with potentially disastrous consequences.
Our team has extensive training and experience in working with garage doors, and we know how to safely handle the springs to avoid injuring anyone or damaging your property. We encourage you to pay your garage door repair costs to us rather than attempting any DIY solutions, as we don't want you to put yourself at risk. Our team offers fair, competitive rates for our services, and we are confident you will find our costs well worth it.
We are proud to serve the Huntsville, Alabama community, and we want to help you take the best care of your garage door. If you want to know more about garage door repair costs, simply give us a call.
---
At Access Garage Doors of Huntsville, we offer garage door repair cost estimates for customers in Huntsville, Madison, Athens, Decatur, Toney, Harvest, Hazel Green, Owens Cross Roads, Meridianville, New Market, and New Hope, Alabama, and Fayetteville, Tennessee.