Garage Door Opener Repair Cost, Huntsville, AL
Our team provides effective solutions that make our garage door opener repair cost more than worth it.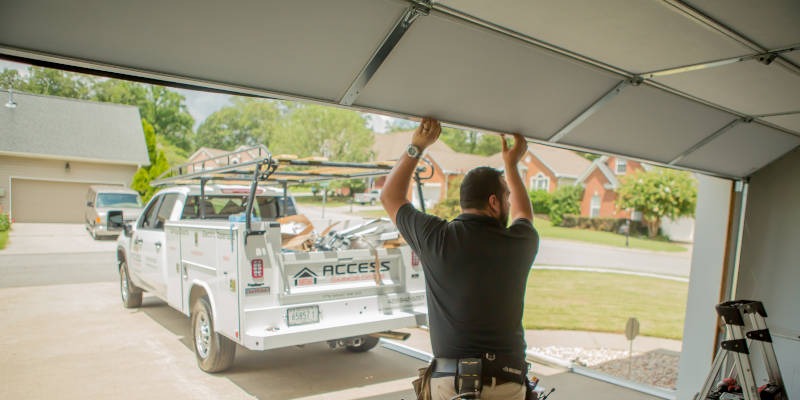 In our experience at Access Garage Doors of Huntsville, many homeowners try to save money on home repairs by doing the work themselves. While in some cases this may be a viable solution, when it comes to garage door or garage door opener repair, your best choice is to hire professional repair technicians from the start.
Repairing a garage door opener is a complex undertaking that requires specialized knowledge, and trying to do it yourself will likely result it costly mistakes—in other words, you can easily end up spending more money on DIY repairs than on professional repair services. While you may get sticker shock when researching garage door opener repair costs, hiring professional technicians like ours is the best way to get the job done right.
Another reason why we encourage you to pay any garage door opener repair costs upfront is because our technicians can get the job done as quickly as possible. We can identify the problem with your garage door opener and provide the necessary repairs inside of a single weekend, getting your door working properly again in short order, while DIY repairs can easily stretch for several weeks, if not more. Our experts know from experience that professional garage door repair services are always worth it, and we encourage you to reach out to us to find out how we can help.
Our team is proud to serve the community here in Huntsville, Alabama, and we want to help you keep your garage door opener in good condition. To find out more about our garage door opener repair cost, just give us a call today.
---
At Access Garage Doors of Huntsville, we offer garage door opener repair cost estimates for customers in Huntsville, Madison, Athens, Decatur, Toney, Harvest, Hazel Green, Owens Cross Roads, Meridianville, New Market, and New Hope, Alabama, and Fayetteville, Tennessee.