Garage Door Motor Repair, Huntsville, AL
When you need garage door motor repair, simply turn to our team to get the superior results you are looking for.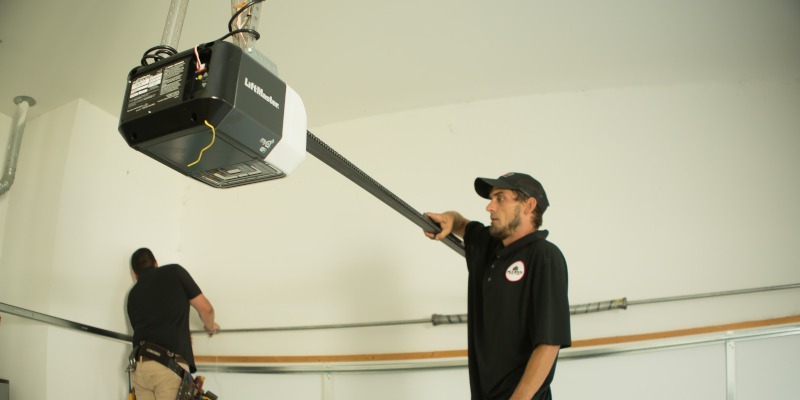 In our experience here at Access Garage Doors of Huntsville, most people don't think about their garage door or its motor until something starts to go wrong with this mechanism. If your door's motor starts to malfunction, you will have problems getting the door open and closed, which can seriously disrupt your routine. Fortunately, our team has the right experience to provide the effective garage door motor repair services you need to get your door working properly again as soon as possible.
When you need garage door motor repair, you should always hire experienced technicians like those on our team to do this work for you. There are a few reasons why we recommend this course of action, starting with the fact that experienced professionals will get the job done right the first time, while untrained DIY-ers will likely make the situation worse.
Another reason why we recommend using professional repair technicians is because we can get the job done faster—we will quickly identify the source of the issue and implement an effective, reliable solution. Lastly, working on garage doors is dangerous if you don't know what you're doing, so it's best to leave this work to those with the right experience and training to handle it.
We are proud to serve the community here in Huntsville, Alabama, and we want to help you keep your garage door in great shape. If you suspect there's a problem with your door's motor, we encourage you to give us a call today to get our garage door motor repair technicians on the job.
---
At Access Garage Doors of Huntsville, we offer garage door motor repairs for customers in Huntsville, Madison, Athens, Decatur, Toney, Harvest, Hazel Green, Owens Cross Roads, Meridianville, New Market, and New Hope, Alabama, and Fayetteville, Tennessee.