Garage Door Motor Installation, Huntsville, AL
Our team offers effective garage door motor installation services to help you keep your garage door working smoothly.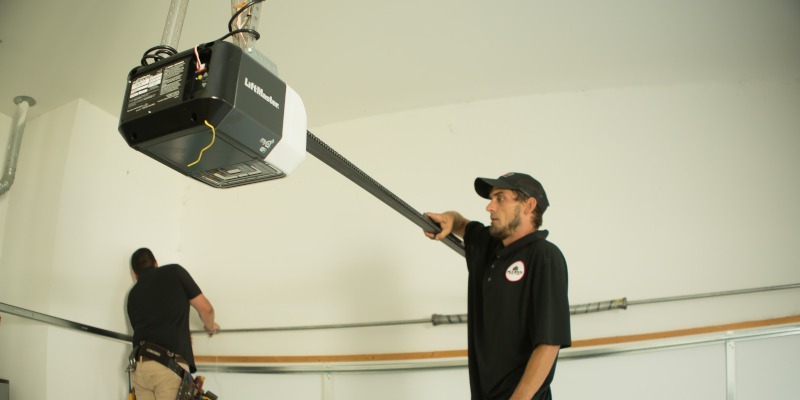 At Access Garage Doors of Huntsville, we have extensive experience in repairing, servicing, and installing garage doors and garage door motors. Without a working motor, your garage door won't open and close automatically, which means you'll have to operate it by hand—a huge inconvenience all around.
Fortunately, if your motor breaks down, you can turn to our team for help. We have the right knowledge and experience to repair your motor to get it up and running again or replace it with a new one if necessary. Over the years, we have completed countless garage door motor installation projects, and you can count on us to get the job done right.
When you have garage door problems, your best option is always to hire experienced technicians to handle them for you rather than attempting to do your own repairs or installation. Your garage door weighs hundreds of pounds, and it can severely injure you or damage your property should it fall unexpectedly, so it's best to leave this kind of work to people with the right training to get the job done safely and correctly. Our garage door motor installation technicians have plenty of practice in these kinds of jobs, and you can trust us to install everything perfectly.
Our team is proud to be a part of the community here in Huntsville, Alabama, and we want to take care of all your garage door needs. If you are looking for experts you can trust to tackle your garage door motor installation project, just give us a call.
---
At Access Garage Doors of Huntsville, we offer garage door motor installation for customers in Huntsville, Madison, Athens, Decatur, Toney, Harvest, Hazel Green, Owens Cross Roads, Meridianville, New Market, and New Hope, Alabama, and Fayetteville, Tennessee.