Commercial Garage Door Replacement, Huntsville, AL
We are prepared to assist you when you need commercial garage door replacement.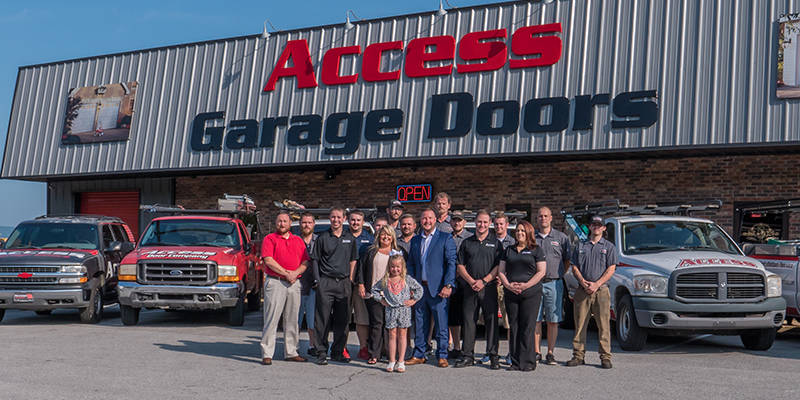 Unfortunately, even a commercial garage door with an exceptionally long lifespan can't last forever. When your business finds itself in need of a brand-new commercial garage door, you can rely on our experts at Access Garage Doors of Huntsville to provide commercial garage door replacement. Not only do we have experience servicing a variety of garage door systems, but we also have the expertise to help you find a new garage door that is the proper size, material, and style for your business while offering exceptional durability and strength.
If your garage door needs replacing, you'll know from its age, its broken parts, its dents, and its inability to function reliably for your business. And if you're not sure whether it needs to be replaced entirely or if it just needs a few replacement parts to extend its lifespan, it doesn't hurt to ask. We can assess the situation for you and let you know what your options are. Either way, you can rest assured that we will handle the commercial garage door replacement process carefully. Whether we're removing your old garage door and its parts or installing the new ones, we always practice safety and make sure that everything is secure.
We are proud to offer our services to businesses in the Huntsville, Alabama area, and we hope to assist you soon. We're confident that you'll be satisfied with our high-quality work and customer service. If you have questions, or if you would like a free estimate on a garage door replacement, contact us today.
---
At Access Garage Doors of Huntsville, we offer commercial garage door replacement services for customers in Huntsville, Madison, Athens, Decatur, Toney, Harvest, Hazel Green, Owens Cross Roads, Meridianville, New Market, and New Hope, Alabama, and Fayetteville, Tennessee.