Commercial Garage Door Opener Repair, Huntsville, AL
Is your commercial garage door opener having issues? Leave the repairs to us.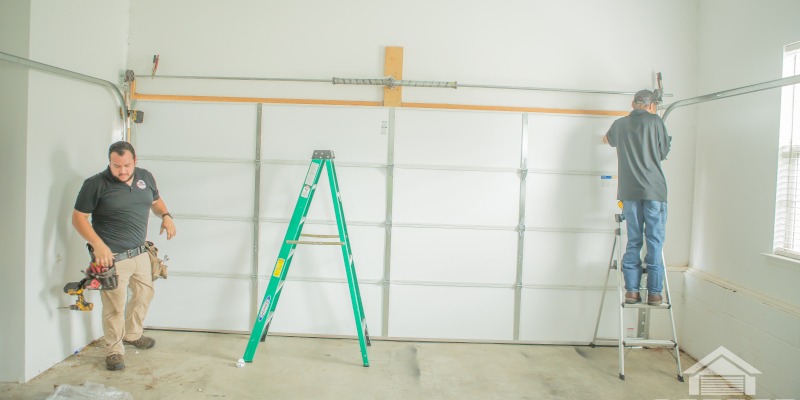 Commercial garage doors play an important role in many types of businesses, from mechanic and repair shops to restaurants. If you use commercial garage doors every day at your business, your garage door opener is going to be subject to wear and tear, and that means you'll need trained professionals to provide repairs when necessary. At Access Garage Doors of Huntsville, we're the professionals you can trust to provide commercial garage door opener repair.
Without a functioning electric opener, opening and closing your commercial garage door would be very inconvenient, not to mention dangerous when you consider how large and heavy most commercial garage doors are. Luckily, you don't have to open your garage door manually or worry about these problems when you leave commercial garage door opener repair to us. We are experienced and well-trained to address many issues caused by a malfunctioning opener, such as random opening and closing, strange noises, unusual vibrations, or slow movement. In addition, we'll take the time to identify and repair any problems thoroughly to ensure that your garage door will work consistently once we've finished.
We are very proud to offer our commercial garage door services to businesses in the Huntsville, Alabama community. As a company that strives to focus on our customers and their satisfaction above all else, we are confident that you will be pleased with our reliability, professionalism, and expertise as we service your commercial garage door opener. Contact us today for a free estimate on commercial garage door opener repair.
---
At Access Garage Doors of Huntsville, we offer commercial garage door opener repairs for customers in Huntsville, Madison, Athens, Decatur, Toney, Harvest, Hazel Green, Owens Cross Roads, Meridianville, New Market, and New Hope, Alabama, and Fayetteville, Tennessee.