We have many services we use to help our clients.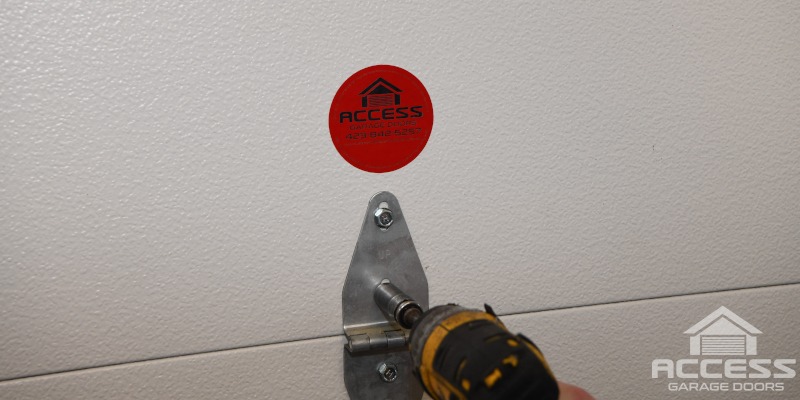 When you need help with garage doors and garage door services, you need our quality experts here at Access Garage Doors of Huntsville. In the Athens, Alabama area, our team of skilled technicians are able to assist you in terms of maintenance, repairs, and even replacements of your garage doors, openers, springs and other important working parts and systems. With years of experience, continuous training, and an environment of professionalism, we are confident that we can find and resolve any issues you might have with your residential garage doors. Give us a call today to learn more.
Our rolling showroom sets us apart and makes us the garage door supplier and installer to choose when you need a new garage door. Choose all the features of your new garage door from the comfort of your own home with the guidance of an in-person expert. We bring samples you can hold in your hand and let you use our visualizer software to help you picture exactly how your new garage door will look. Our detailed project planning approach makes the process go smoothly, so you can look forward to having your new garage door installed.
At Access Garage Doors of Huntsville, we want to help you with all aspects of your garage door needs, including garage door installation. Servicing residential garage doors means that we have the variety of products along with the expert services you need for your Athens, Alabama home or business. With over 100 years of combined experience…
Read More
A garage door is likely a necessary part of your daily routine. Most people use their garage doors often and on a regular basis, especially for transportation or shipping needs. When your garage door needs a garage door repair, you need the help of experts who are skilled, trained, and available to assist you…
Read More
When you have an issue with your garage door, you might be looking at repairs or replacements. While there are certainly times that repairs can be made, in many instances a garage door replacement is going to be your best option. You want skilled and experienced experts handling the largest, and arguably most important, door of your…
Read More
When you live in a warm and humid area like Athens, Alabama, it can be tough to stay comfortable outdoors during the warm summer months. Insects and other pests tend to look for a place to stay when the weather changes, and a garage can be the perfect place to call home. If you want to protect your garage from bothersome pests, a garage door screen…
Read More
---
At Access Garage Doors of Huntsville, we serve customers in Huntsville, Madison, Athens, Decatur, Toney, Harvest, Hazel Green, Owens Cross Roads, Meridianville, New Market, and New Hope, Alabama, and Fayetteville, Tennessee.