We offer LiftMaster Electric Garage Door Openers because they are among the safest and most reliable in the industry.
LiftMaster is a well-known brand in the garage door opener industry. The product line includes smart, safe, and functional garage door solutions that perform well and appeal to property owners. At Access Garage Doors of Huntsville, we offer LiftMaster electric garage door openers to our valued clients. We work with residential property owners located in and near Huntsville, Alabama to install new and replacement units.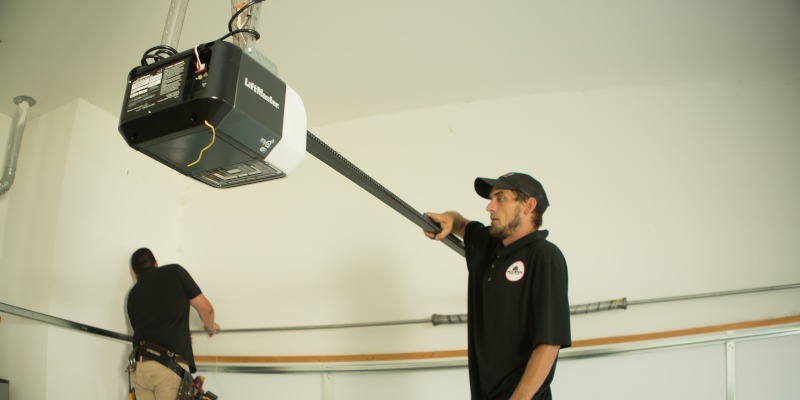 Over the years we've been in business, we have assessed the different options and believe that the products from LiftMaster are the best. It's the #1 professionally installed garage door opener brand in both residential and commercial settings. Thousands of garage door contractors and dealers located across the nation install these products, offering the most innovative options to property owners. Additionally, LiftMaster electric garage door openers are among the safest options. Each unit includes photo eye safety sensors to stop the door from closing on something or someone in its path. Some of the newer models come equipped with the latest technology, allowing for integrations with smart home functionality and mobile devices. Additionally, the safety technology built into the openers defends against code hackers and burglars.
If you need a new or replacement garage door opener, contact us to request an estimate. We'll send an experienced technician to your property to talk to you about the various options available and the functionality built into each. We can also answer any questions you might have about LiftMaster electric garage door openers, so give us a call to get started.
---
At Access Garage Doors of Huntsville, we offer LiftMaster electric garage door openers for customers in Huntsville, Madison, Athens, Decatur, Toney, Harvest, Hazel Green, Owens Cross Roads, Meridianville, New Market, and New Hope, Alabama, and Fayetteville, Tennessee.