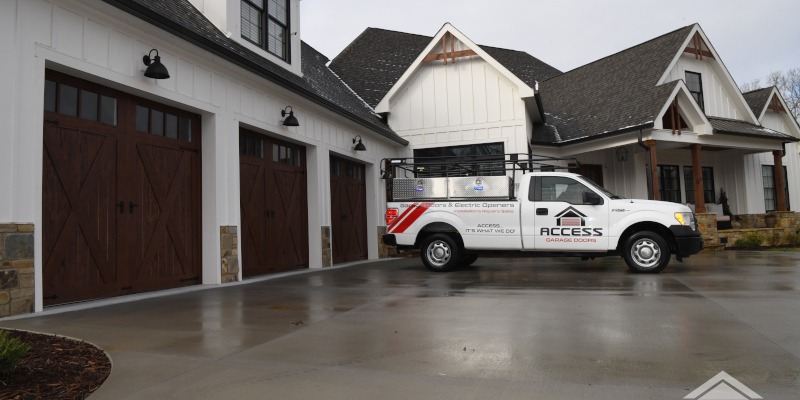 Garage door openers are the heart of any garage door system. At Access Garage Doors of Huntsville, we have tested and used many different brands in the past. As a LiftMaster Dealer, we know that there is really only one brand when it comes to professional line openers: LiftMaster. LiftMaster shares the same vision as our company in regard to quality, service, and warranties. We offer a variety of different electric garage door openers and models. These superior models can typically be installed in a single business day.
Electric garage door openers in our industry have evolved greatly in the last decade. You will now enjoy features like built-in Wi-Fi so you may operate your garage door from anywhere in the world from your smart device, battery backup so your garage door still opens when the power is out, motion-sensing features so you are never stuck walking into a dark garage, and a built-in LED light system to bring new light to a dark garage. One of the newest features that has been released by the largest garage door opener manufacturer in the world, LiftMaster, is the built-in camera for home security. With a lifetime warranty on all installations, you can feel confident no matter which electric garage door openers you choose!
Our installers are experienced and well-trained in installing and servicing all types of garage door systems in Fayetteville, Alabama. It's what we do – all day, every day. We are the garage door experts! Contact us today for a free estimate on the garage door or electric garage door openers you need.