Garage Door Contractor, Huntsville, AL
You can count on us as your garage door contractor for any need that may arise.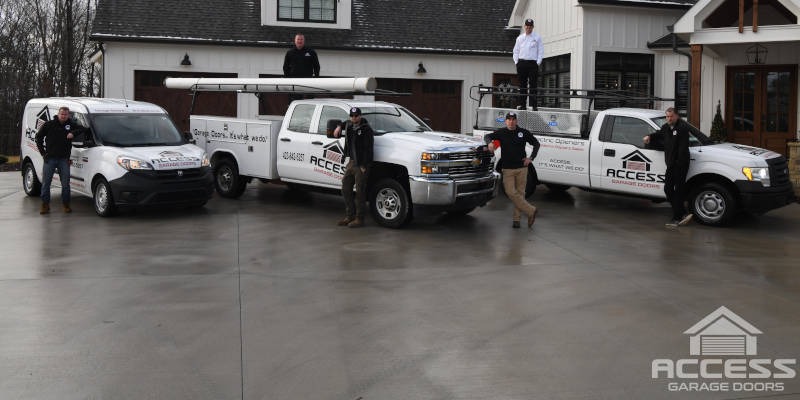 When you press the button on your garage door opener, the door should engage and go up or down right away. If that doesn't happen or the door seems to function incorrectly, the next step is contacting a garage door contractor to assess the issue.
A garage door contractor is an individual or company that specializes in garage door installation, repair, and service. Working with a contractor is a must if your door doesn't work as it should or you're looking to have a new door or component installed. Finding the right service provider is the best way to ensure your garage door is functional and safe for use.
Garage doors are incredibly heavy, but their weight is supported by a set of springs. The motor allows the door to move up and down, and it's connected to a chain that pulls it along its track. The installation process of a new or replacement garage door requires special skills and experience, and our technicians at Access Garage Doors of Huntsville have the experience needed to tackle this project at your Huntsville, Alabama home.
The garage door on a home does more than just enhance its aesthetic appeal. It also provides insulation against the changing climate conditions and protection from unauthorized access. Pests might try to enter the space if the door doesn't provide proper protection. Since you likely store valuable items in your garage, including your vehicle, having a secure door protects against the threat of thieves as well. You can count on us as your garage door contractor for any need that may arise.
---
At Access Garage Doors of Huntsville, our garage door contractors serve customers in Huntsville, Madison, Athens, Decatur, Toney, Harvest, Hazel Green, Owens Cross Roads, Meridianville, New Market, and New Hope, Alabama, and Fayetteville, Tennessee.