Garage Door Specialists, Huntsville, AL
Our garage door specialists use state-of-the-art technology to ensure an excellent outcome.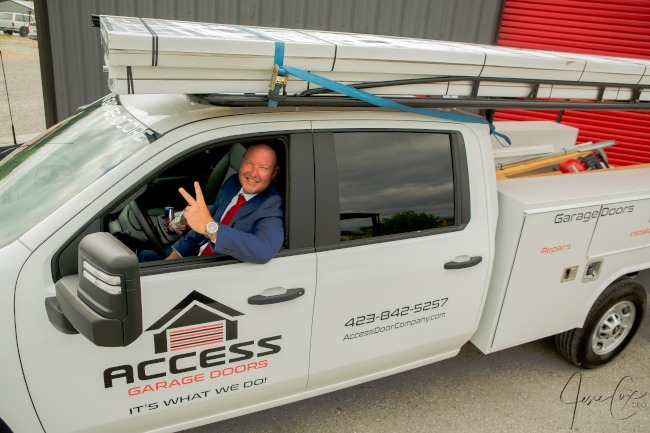 Although there are some projects that homeowners can handle on their own, certain tasks should always be left in the hands of a skilled and experienced professional. Most tasks related to the garage door fall in the latter category, as it's an extremely heavy door that can create a safety risk if not handled properly. If you are dealing with an issue with your current door or would like to have a new door installed at your Huntsville, Alabama home, contact us at Access Garage Doors of Huntsville. We have a team of garage door specialists who can diagnose and repair problems and install new and replacement doors.
Our garage door specialists use state-of-the-art technology to ensure an excellent outcome. We're a family-owned and operated business, and we're intent on serving our community by providing garage door services that resolve concerns and help local clients protect their properties. If we're installing a new door at your home, we can use design software to build your door and show you what it will look like on your home. We also provide onsite consultations to answer any questions you might have and provide recommendations on what will work best for your home.
If you need assistance with any garage door-related concerns, contact our garage door specialists. We'll schedule a consultation and talk to you about the options available, helping you to make an informed decision that can improve the visual appeal of your garage while also boosting the functionality and security of the space.
Another consideration to make when choosing the best garage door company is the level of experience. Working on garage doors can be dangerous, and someone who doesn't have the necessary training and expertise could create a safety hazard on your property….
Read More
When you press the button on your garage door opener, the door should engage and go up or down right away. If that doesn't happen or the door seems to function incorrectly, the next step is contacting a garage door contractor to assess…
Read More
---
At Access Garage Doors of Huntsville, our garage door specialists serve customers in Huntsville, Madison, Athens, Decatur, Toney, Harvest, Hazel Green, Owens Cross Roads, Meridianville, New Market, and New Hope, Alabama, and Fayetteville, Tennessee.