Garage Door Screens, Hattiesburg, MS
Expand your pest-free living space with one of our garage door screens.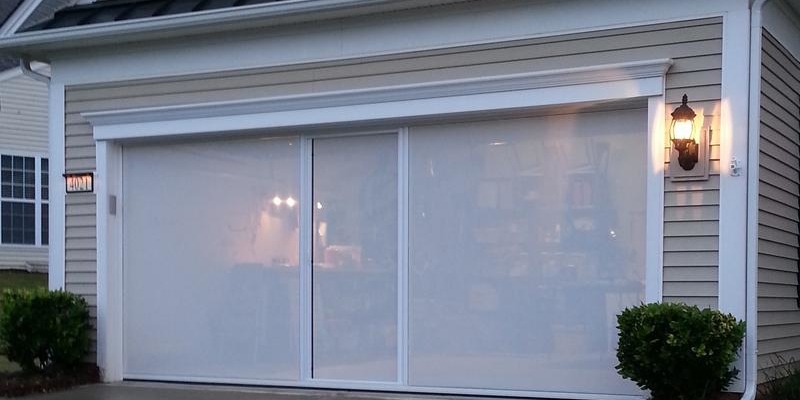 Many homeowners look for ways to expand the available living space in their home. You might consider adding an addition, purchasing a larger home, or trying to use the garage as a flexible space. The problem with garages is that they can either be stifling hot with the garage door closed or full of pests like mosquitoes if you try to use it with the door open. Garage door screens give you a new option and the best of both worlds.
Here are some of the benefits of garage door screens:
They are fully retractable and work with the existing door, meaning you can continue to use your garage to park your car easily when you want to do so. Since they are fully spring-loaded, opening and closing the screen door is easy and quick.
They feature a built-in passage door in the frame of the screen, allowing you to still easily enter and exit your garage on foot while the screen stays in place, keeping bugs at bay.
They allow you to take advantage of the shade of your garage while still allowing airflow in and keeping pests out.
There are options available that give you the pest-free airflow you want while still allowing privacy inside your garage.
Expand your pest-free living space at your home in Hattiesburg, Mississippi or elsewhere with one of our garage door screens. Contact us today at Access Garage Doors of Hattiesburg to learn more or to discuss your garage door needs.