Hattiesburg Electric Garage Door Openers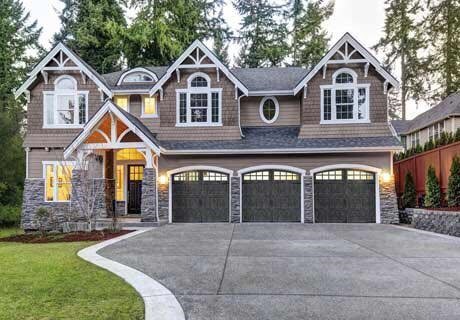 Electric garage door openers are one of those incredibly convenient modern amenities that we can often take for granted. In most cases, you can simply press a button to open your home's garage door without stepping foot outside your car. Prior to electric door openers, you would actually have to get out of your vehicle and manually pull the garage door open, which was especially frustrating during stormy weather.
However, even today, electric garage door openers can still break and malfunction, which can cause major inconveniences for you and your family. If your garage door opener suddenly stopped working or has started to operate much slower than usual, you need to find a reliable garage door contractor you can trust. That's why our team at Access Garage Doors of Hattiesburg is here to help you get your garage door opener up and running once again.
Our garage door specialists are well-equipped to tackle any issues related to electric garage door openers. Simply give us a call to tell us about the problems you're experiencing, and one of our technicians will arrive at your Hattiesburg, Mississippi home at a time that's most convenient for you. Sometimes, we can even perform repairs on the same day!
If it turns out that your door opener has major issues that can't be repaired at a reasonable cost, our technicians can recommend a new opener that's best suited to your needs. Our company offers electric garage door openers from LiftMaster, and we can perform the entire installation process for you. Just reach out to us to learn more or schedule an appointment.