Garage Door Servicing, Hattiesburg, MS
Keep your garage door working well with regular garage door servicing.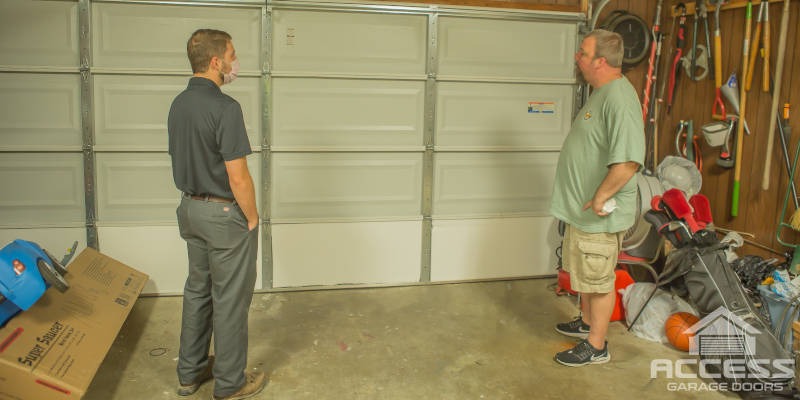 Garage doors have a lot of parts, some of which are supposed to move and some that are not. Even if you only leave and return to your home once a day, those trips add up, and your garage door's parts experience wear and tear. Similarly, not using your garage door often enough can also lead to problems. What should you do? Keep your garage door working well with regular garage door servicing.
At Access Garage Doors of Hattiesburg, garage door servicing is what we do. We also offer new garage door installation, but we are happy to take care of any garage door repairs or maintenance you need. We can also discuss the lifespan of your garage doors, how to maximize their longevity, and signs you will see when it is time to consider garage door replacement.
Garage door servicing is the perfect time to perform routine maintenance, like lubricating parts that need it and making minor adjustments to how your garage door moves and operates. Maintenance and small repairs reduce the likelihood of needing major repairs or sudden garage door malfunctions, which often happen at the least convenient time (like when you need to get to work and your car is stuck in the garage).
We understand that time is often of the essence when it comes to garage door servicing, and you will appreciate our timeliness and our attention to detail. Our professional team of installers has extensive training and experience, travels in well-stocked and lettered trucks, and will arrive in uniform so it is clear who they are. They will leave the worksite clean and be friendly and helpful throughout the process. Call today to discuss your garage door servicing needs at your home in Hattiesburg, Mississippi.