Garage Door Screen Installation, Chattanooga, TN
Garage door screen installation increases airflow while keeping out unwelcome pests.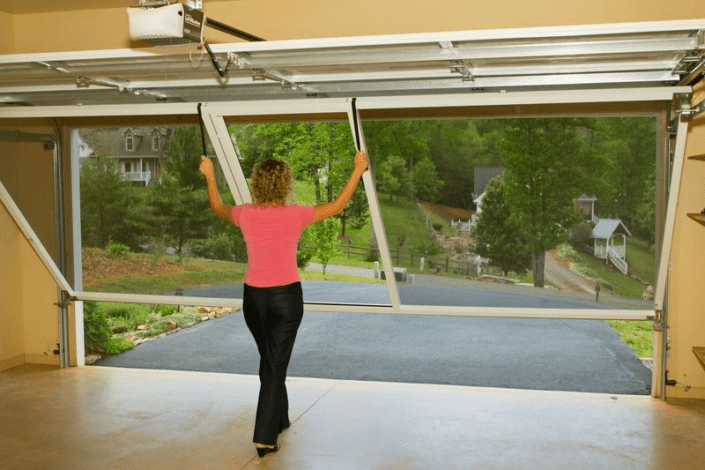 If you tend to use the garage at your Chattanooga, Tennessee home or business for more than parking one or two vehicles, there is an upgrade that we offer at Access Garage Doors of Chattanooga that might be of interest to you. Your garage can be a more comfortable environment if you are able to leave the garage door open while you are spending time in the garage. If you like to do that but do not like it when pests enter or you are interrupted by a neighbor's dog, ask us about garage door screen installation.
A garage door screen lets fresh air into your garage, but keeps out flying and crawling insects and larger unwelcome creatures. Your garage will be more comfortable when it is hot out when you can increase the airflow because of garage door screen installation. We are happy to go over the various options we have to offer, so you can choose a garage door screen that is both stylish and functional.
When we have finished your garage door screen installation, we will fully test that it is operating as it should and demonstrate how to use it, so your band practice, woodworking projects, classic car restoration, or whatever else you have in mind will be far more enjoyable.
If you have questions about garage door screen installation so you can obtain the information you need to decide if this is an upgrade you would be interested in, don't hesitate to reach out to us to schedule a consultation appointment.
---
At Access Garage Doors of Chattanooga, we offer garage door screen installation services in Chattanooga, Dayton, Dunlap, East Brainerd, Harrison, Hixson, Lookout Mountain, Ooltewah, Red Bank, Signal Mountain, and Soddy Daisy, Tennessee.