Garage Door Replacement, Dayton, TN
Give us a call to schedule a same-day estimate for garage door replacement.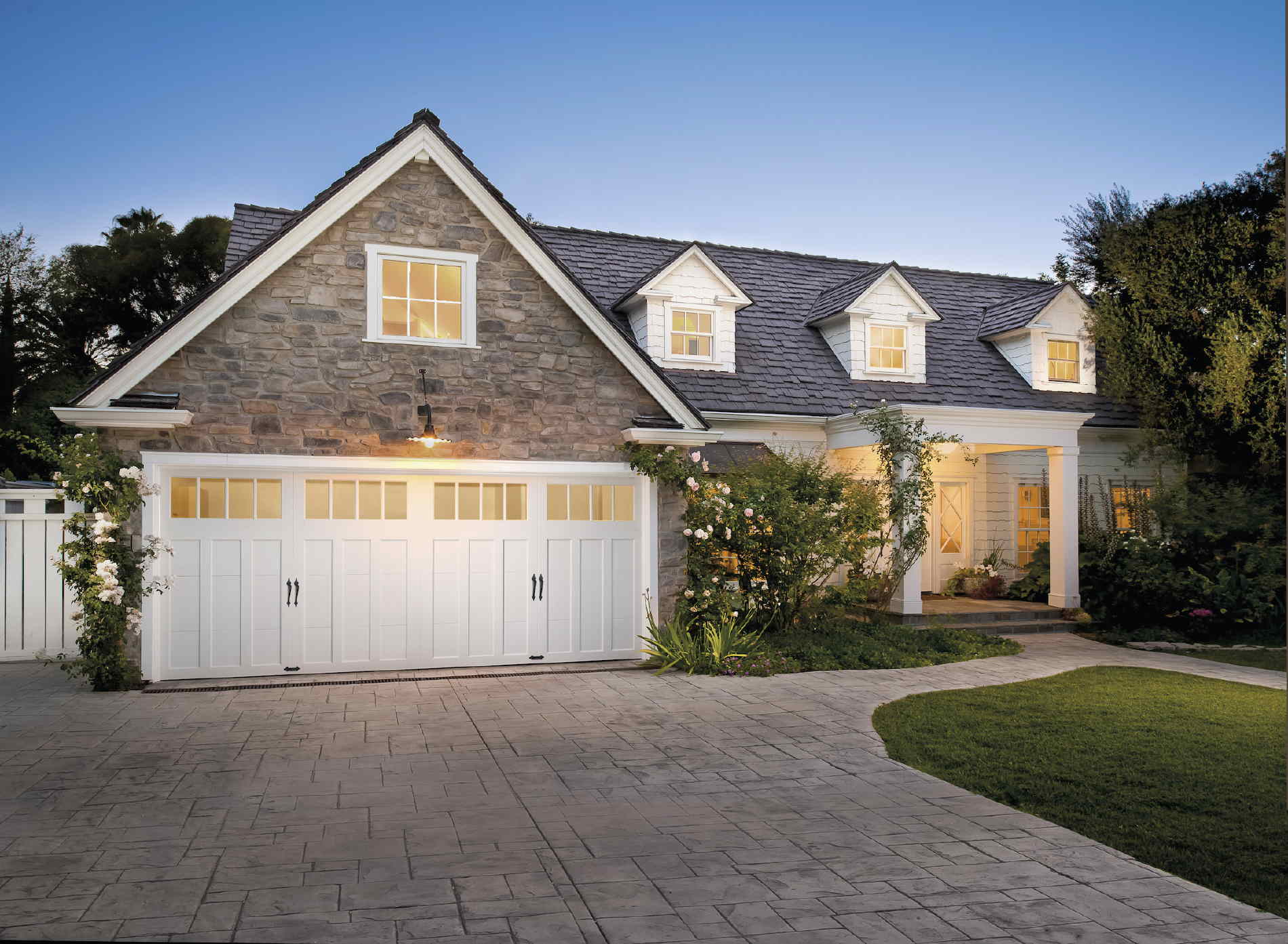 Sometimes garage doors reach their natural end of life, and other times they are forced into early retirement by an accident. Even if neither of these has occurred, you might want garage door replacement at your Dayton, Tennessee home or business because you want a different appearance or a new feature your current garage door doesn't have. At Access Garage Doors of Chattanooga, we can help you choose a quality garage door that fits your objectives and perform expert installation to be sure it performs as it should.
We are a Clopay dealer and an Authorized Service Provider for LiftMaster. With various design options for both the garage door replacement itself and the opener, we can meet whatever objectives you have in mind. Depending on the products you choose, you could have your new garage door within a couple of days, although custom orders do have a turnaround time of two to three weeks. To get the process started quickly, we offer free same-day estimates for garage door replacement. Just give us a call, and we'll come out to visit your home or business the same day.
You can rest assured that your garage door replacement will give you many years of enjoyment. You'll receive a lifetime warranty on installation and a 5-year labor warranty on manufacturer defects. Be sure to ask about our Clopay Gold Bar package warranty!
If you have questions about garage door replacement for your home or commercial property, don't hesitate to reach out to us. Our knowledgeable and professional staff has been thoroughly trained and is ready to address any questions or concerns that you might have.
n a daily basis, your garage door probably goes up and down a handful of times. If you have a busy household with multiple people who live with you, your garage door opener may never stop running. If the time comes when your garage door opener wears out,…
Read More
Your garage door opener is responsible for moving your garage door up and down when you want to leave or when you come home. Without a working garage door opener, you wouldn't be able to get your car in and out of your garage. This can make your life a lot more frustrating,..
Read More
When determining whether to replace the garage doors at your Dayton, Tennessee home or business, one of the deciding factors will be the overall garage door replacement cost. At Access Garage Doors of Chattanooga, we offer the garage door line from the trusted Clopay® company…
Read More
our garage door's springs do most of the heavy lifting when you open or shut your garage door. If your garage door suddenly stops going up and down the way it did just a few days ago, there may be a problem with your spring system. Call us at Access Garage Doors of Chattanooga,…
Read More
---
At Access Garage Doors of Chattanooga, we offer garage door replacement services in Chattanooga, Dayton, Dunlap, East Brainerd, Harrison, Hixson, Lookout Mountain, Ooltewah, Red Bank, Signal Mountain, and Soddy Daisy, Tennessee.