Commercial Garage Doors, Ooltewah, TN
We are the experts when it comes to commercial garage doors!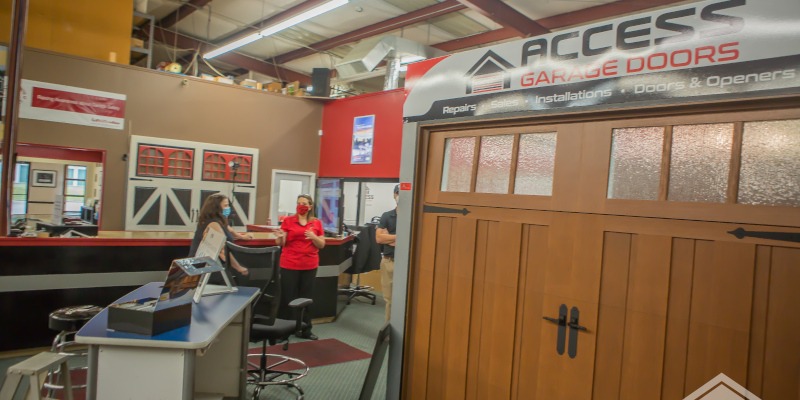 There are several things that have to go right all the time if you are to have a profitable business. Among them is the reliable and safe operation of your commercial garage doors. If you have our professionals here at Access Garage Doors of Chattanooga on your team, you can rest assured that you won't have to worry about the commercial garage doors at your Ooltewah, Tennessee business. We are a full-service business offering commercial garage door installation, replacement, maintenance, and repair services.
We have over 100 years of combined experience, and we were one of the first in the nation to offer a lifetime warranty. Should you ever have trouble with your commercial garage doors because of our installation, the labor to resolve the issue is covered by this warranty, even if it happens years later! Our installers are experienced and well-trained in installing and servicing all types of garage door systems. It's what we do – all day, every day. We are the garage door experts!
You can also expect unrivalled customer service, including going over all the options you have should you be looking to replace your commercial garage doors. We offer thousands of combinations from Clopay® as an authorized dealer, including their architectural series, energy series, and industrial series. We are happy to go over their specialty products and accessories that can give you the best experience and functionality possible.
If you would like to know more about our commercial garage doors or any of our services, don't hesitate to reach out to us.
---
At Access Garage Doors of Chattanooga, we offer commercial garage doors in Chattanooga, Dayton, Dunlap, East Brainerd, Harrison, Hixson, Lookout Mountain, Ooltewah, Red Bank, Signal Mountain, and Soddy Daisy, Tennessee.