Residential Garage Doors, East Brainerd, TN
We are a full-service contractor handling the installation, maintenance, repair, and replacement of residential garage doors.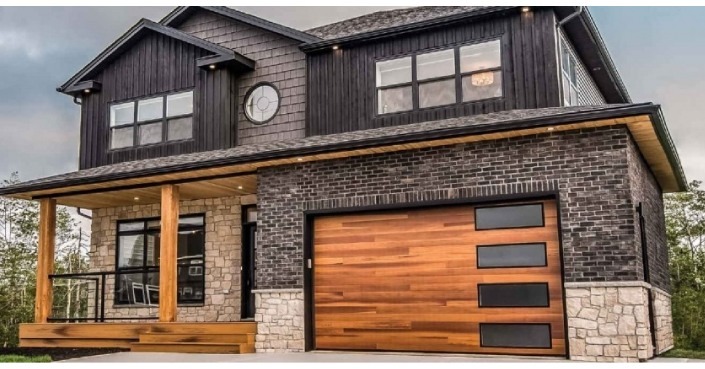 When you look at the front of your house, the largest aesthetic feature is the garage doors. It makes sense to consider upgrading them if they aren't adding charm to your home. It is also a good idea to replace them if they aren't functioning as they should and repairs wouldn't give you the reliability you deserve.
At Access Garage Doors of Chattanooga, we are an authorized Clopay dealer, so we can offer you their full line of residential garage doors. You will love the beautiful options for residential garage doors these days! No longer do you have to choose function over style or vice-versa. For example, we can install a beautiful carriage house faux-wood garage door that has several layers to provide ultimate insulative benefits.
Our services do not end with installing new residential garage doors. We also serve the East Brainerd, Tennessee area with unrivalled maintenance and repair services. If you are happy with the look of your garage doors, but they need some attention to get them performing as they should, we can take care of that for you. You can count on us to give you an honest recommendation as to whether repairs would extend the life of your garage doors or if replacement would be a better option.
If you would like peace of mind that your home is secure and that you have the best curb appeal for increasing the value of your home, don't hesitate to reach out to us to learn more about residential garage doors and our unrivalled service. Be sure to ask about our lifetime warranty!
It's no secret that automotive technology has come a long way since the invention of the first car—vehicles now come equipped with a range of safety features such as airbags and seatbelts, as well as features designed for convenience such as cup holders. What many people don't think about, however, is that there have also been many developments…
Read More
If you are looking for garage doors for your East Brainerd, Tennessee home or business, it is well worth taking the time to consider Amarr garage doors. Amarr has been producing exceptional garage doors since 1951. Their products are proudly made in the United States, and they take pride in continuing with the same exceptional caring…
Read More
There has never been a better time to investigate Clopay® residential garage doors. The selection available is incredible, especially from the industry leader, Clopay®! At Access Garage Doors, we offer garage door installation, replacement, service, and repairs that you can count on to meet your objectives. We have done the hard work…
Read More
It is difficult to imagine that garages and garage doors weren't nearly as common a few decades ago, and even homes that had them usually had to manually open and close the garage doors. They also didn't have the wide range of styles that we are fortunate to have today. At Access Garage Doors of Chattanooga, we are proud to be able to assist you…
Read More
Your garage doors are something that you probably use multiple times a day without even thinking about it—that is, as long as your garage doors are working properly. If the doors malfunction, on the other hand, it suddenly becomes obvious how much you rely on them. Our team at Access Garage Doors of Chattanooga has the right experience…
Read More
---
At Access Garage Doors of Chattanooga, we offer residential garage doors in Chattanooga, Dayton, Dunlap, East Brainerd, Harrison, Hixson, Lookout Mountain, Ooltewah, Red Bank, Signal Mountain, and Soddy Daisy, Tennessee.