Liftmaster Electric Garage Door Openers, East Brainerd, TN
We offer a variety of LiftMaster electric garage door openers so it is easy to choose the one that is right for your situation.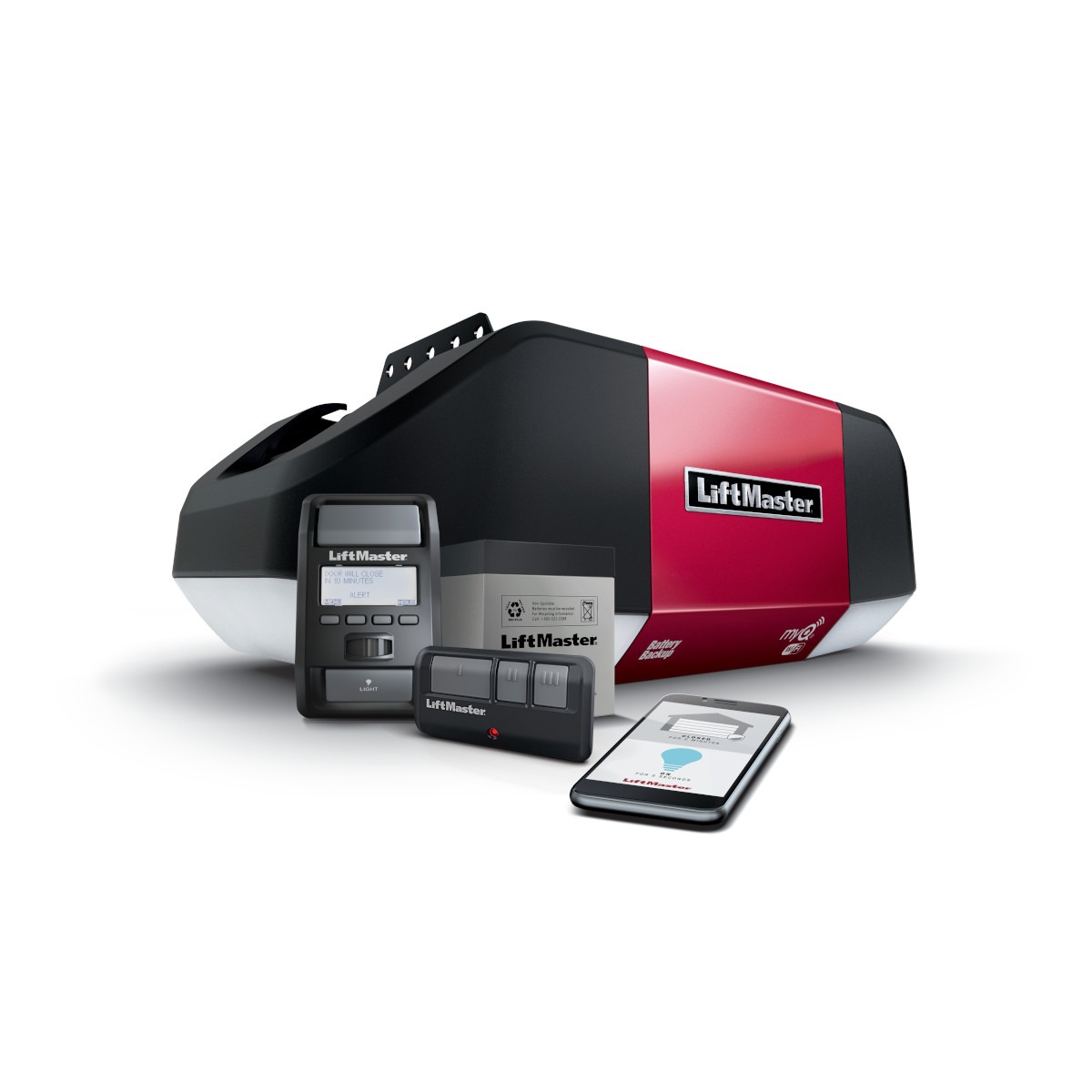 A common misconception about electric garage door openers is that they are all the same. At Access Garage Doors of Chattanooga, we have learned from experience that LiftMaster offers the most advanced options on the market. They offer a variety of electric garage door openers to choose from, including:
LiftMaster Elite Series 8160W – DC motor with industrial-strength chain drive with built-in Wi-Fi for controlling from their myQ smartphone app. Comes with the 893LM 3-button remote.
LiftMaster Elite Series 8550WLB – With the same benefits as the 8160W, this unit includes a smart control panel and garage door opener battery so you can cycle your garage door even when the power is out.
LiftMaster Elite Series WLED – This LiftMaster unit has a belt drive with battery backup and their 3,100 lumen Corner to Corner LED lighting™ system.
LiftMaster Elite Series 85503-267 – For the ultimate in security, this belt-driven garage door opener offers an integrated video camera that records any detected motion. It also has battery backup and smartphone control capability.
These are just a few of the models of electric garage door openers that LiftMaster has to offer. Most styles are backed by a lifetime belt and motor warranty and 5-year parts warranty. Accessories also have separate warranties.
We take the time to learn what your objectives are so that we can recommend which of LiftMaster's electric garage door openers is right for your situation. We take care to match you to the right kind according to the weight of your garage door, your desire for quiet operation, and the features that will make your everyday experience at your East Brainerd, Tennessee home a pleasant one.
You can be confident of lasting performance from high-quality LiftMaster openers that we have installed with meticulous care. Reach out today with any questions you might have or to schedule an appointment.