Garage Door Contractor, East Brainerd, TN
Our garage door contractors offer quality results for your home or business.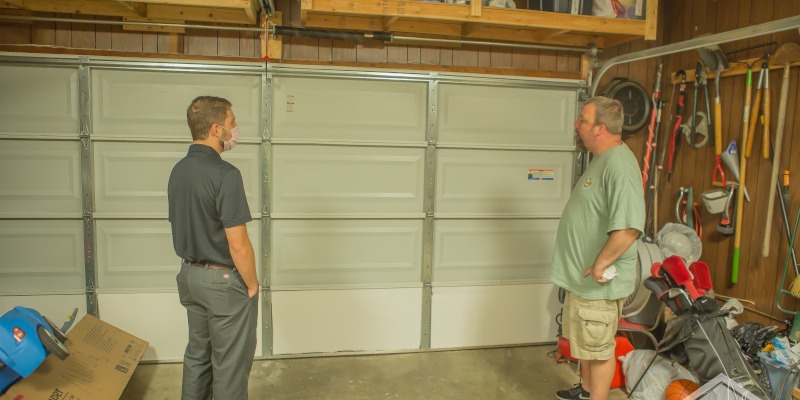 A garage door is highly valuable for your home or business. Whether you use your garage for exercise equipment, vehicle storage, a man-cave, or extra storage space, it is a vital part of your property. Here at Access Garage Doors of Chattanooga, we want to make your garage doors as smooth, efficient and attractive as possible. Our garage door contractors are able to help you with all your garage door needs, including repairs, replacements, maintenance and installation. If you would like help with your garage doors or parts in the East Brainerd, Tennessee area, we are here to assist you.
Because of our experience in garage doors and in working with those in the East Brainerd community, a garage door contractor from our team will get the job done in a timely fashion. We make the process of having a garage door repaired, maintained or replaced more enjoyable, simply by utilizing the best practices of our business and offering quality customer service.
After we arrive in our clearly marked vans and uniforms, we will be professional, efficient and cost-effective. Working with our garage door contractors is an experience that will make you want to keep our information stored away so you can recommend us to others or call us if you need help again in the future.
If you have been looking for help with your garage door or garage door opener, our garage door contractors are a great option for a variety of different needs. If you have questions about our services or would like to make an appointment, please contact us today.
---
At Access Garage Doors of Chattanooga, our garage door contractors proudly serve Chattanooga, Dayton, Dunlap, East Brainerd, Harrison, Hixson, Lookout Mountain, Ooltewah, Red Bank, Signal Mountain, and Soddy Daisy, Tennessee.