Garage Door Servicing, Dayton, TN
Our garage door servicing experts are here to help you keep your garage door in ideal working order.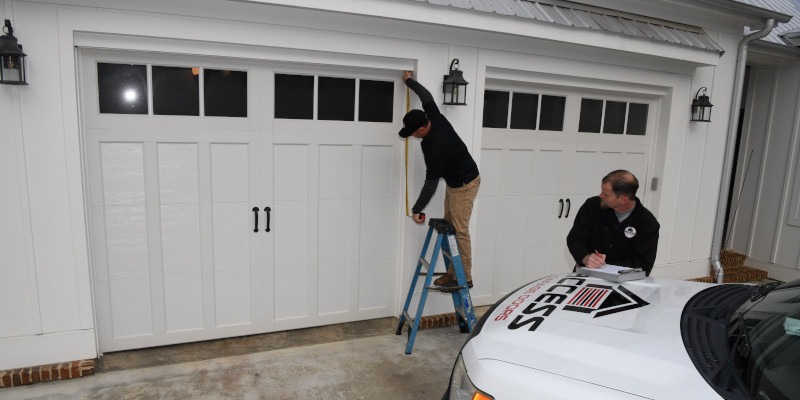 While garage doors are built to last and will stand up to heavy use, like all other machines, they will perform better if they are regularly maintained and serviced. If you want to make sure your garage door always opens and closes smoothly and quickly, we at Access Garage Doors of Chattanooga recommend that you invest in regular garage door servicing from trained technicians like ourselves. Routine maintenance will help cut down on everyday wear and tear, extending the life of your garage door, and will allow you to identify potential problems early on and intervene before they can cause serious trouble.
Our garage door servicing experts have extensive experience working with garage doors and mechanisms of all kinds, and we know how to identify problems with the system. As we service your garage doors, we will check every part of your system to make sure it's working properly and alert you to any concerns we find. If it's possible to prevent a problem, we will make the necessary adjustment to do so and keep your garage door working right. We'll also lubricate the mechanism to help the door open and close more smoothly, and to reduce wear and tear on the components.
Our team is proud to serve the Dayton, Tennessee community, and we want to help you keep your home or business in good working order. If you want to prevent malfunctions in your garage door, we encourage you to call us to get started with a garage door servicing plan.
A garage door is something that many of use every day– often multiple times per day! This hardworking door gets utilized often in busy households and businesses everywhere, and having someone who can take care of your garage door is important. Here at Access Garage Doors of Chattanooga,…
Read More
---
At Access Garage Doors of Chattanooga, we offer garage door servicing in Chattanooga, Dayton, Dunlap, East Brainerd, Harrison, Hixson, Lookout Mountain, Ooltewah, Red Bank, Signal Mountain, and Soddy Daisy, Tennessee.