Garage Door Installation Cost, Richmond, KY
Contact us to find out how much your garage door installation will cost.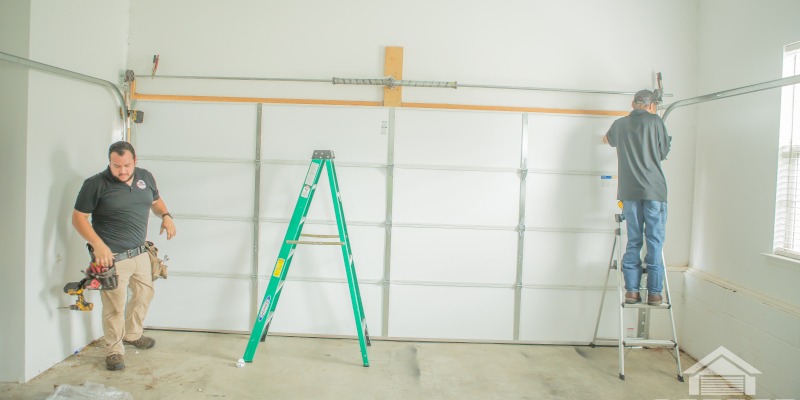 Naturally, whenever you need to make an important purchase for your home, one of the first things you want to know is how expensive it will be. In particular, our customers often want to know what their garage door installation cost will be. We are proud to offer cost-effective, valuable services, but unfortunately, we are not able to provide you with a flat rate. Your garage door installation cost will depend on a few variables. Here are some considerations that will affect your pricing:
Number of Doors– Many homes have large garages that require more than one door. If this is the case for you, you are more than likely wanting to get each door installed in the same visit. Because installing multiple doors takes more time and labor to accomplish, you can expect that the number of doors will affect your garage door installation cost.
Size of Doors– Garage doors are large products that can weigh hundreds of pounds, so it follows that a larger door will be more difficult to install than a smaller door. As such, the size of your garage door or doors can drive up the cost of installation.
Type of Opener– You can choose from a variety of garage door openers. Most people choose roll-up garage doors, but some opt for doors that swing out instead, and the latter option tends to be more expensive to install.
At Access Garage Doors of Central Kentucky, we are committed to the satisfaction of our customers in Richmond, Kentucky. If you would like a more detailed break down of your garage door installation cost, you can request a free quote from us today. If you have any questions for us, please do not hesitate to reach out.
---
At Access Garage Doors of Central Kentucky, we offer garage door installation cost estimates for customers in Richmond, Berea, Winchester, Irvine, Waco, Lexington, Georgetown, London, Somerset, Nicholasville, and Danville, Kentucky.